Listen to the Episode Below (01:46:38)
Never Miss An Episode!
Sign Up To Our Free Weekly Newsletter. Get Motivated & Inspired To Change Your Life!
Podcast: Play in new window | Download (Duration: 1:46:38 — 38.2MB)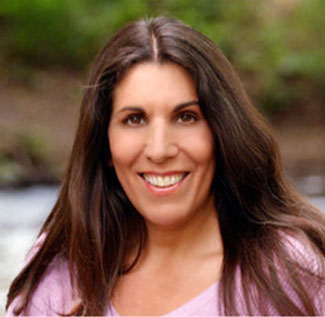 Laura Shanley was kind enough today to talk to us about her work which revolved around her story of giving birth to 4 children at home, naturally and without medical doctors, natural doctors, midwives or even a doula.
She is the author of Unassisted Childbirth and has quite an amazing story to tell. In fact one of her children was breeched coming out.
You'll be really interested when you listen to find out exactly how she got around that birth complication when that happened.
What I love so much about Laura Shanley is her work on educating women about fear, stress and how they both play a major role in how the birth process unfolds.
We talked with Laura about her story of how she got interested in natural birth practices and how her own experience has shaped her opinions of what's possible for women.
Like I said in the later part of the show, I think it's absolutely critical for all women to start doing the spiritual and emotional work long before they're ever even pregnant. Ideally it should even be before conception.
You see our media has ingrained in us fear from every angle imaginable. Fear comes in from newspapers, magazines, movies, websites, books, blogs, commercials, television shows and advertisements all around us.
The only way they can force people into going into hospitals is by scaring women so badly that they walk in there willingly. When we start to unplug ourselves from their mass hypnosis and programming we can begin to think for ourselves.
Once that happens we can start doing emotional work like The Healing Codes or some other way of clearing trapped emotions, and start filling our minds with positive stories and books about what's possible.
Imagine if we all began to take our power back and realize we don't need their services anymore? Imagine the crippling effect that would have on the current medical establishment that's hanging onto their last vestiges of perceived power by kicking and screaming.
It's only a matter of time until the masses see them for what they are and begin taking their power back in every area of their lives. That day is coming.
Some of the items we mentioned are c-sections, lotus birth, when to cut the umbilical chord, water birth, hypnobirthing and much more. I think you'll really enjoy this show!
I hope you enjoyed this podcast as much as we did. If you enjoyed it please share the love with your friends by clicking "like" and "share" on this page!
Show Notes For This Episode:
Commercials During This Episode:
Find Extreme Health Radio On:
Please Subscribe:
Subscribe To Our Radio Show For Updates!
Other Shows:
Listen to other shows with this guest.
Show Date:
Monday 11/3/2014
Show Guest:
Laura Shanley
Guest Info:
I am a free-lance writer, birth consultant, speaker, and author of the book Unassisted Childbirth. I am also the mother of four children, all of whom were born at home without the help of doctors or midwives. My ex-husband, David, caught the first one and I caught the other three. Neither of us had been trained in midwifery, but we both understood that the problems in birth can be traced to three main causes: poverty, medical intervention and fear.
Since we did not live in poverty, did not choose to invite medical professionals to our births, and had worked with ourselves to eliminate fear and other potentially destructive emotions, we knew that unassisted childbirth was the safest way for us to give birth.
Writing and speaking about birth is one of my passions, but I am also fascinated by how the mind affects the body, what we can learn from our dreams, impulses and intuition, and how consciousness evolves on both personal and cultural levels. I have been heavily influenced by the writings of Jane Roberts and psychological historian, Gerald Heard.
Show Topic:
unassisted childbirth, hypnobirthing, c-sections, water birth, breached babies, complications, lotus birth, placenta, umbilical chord cutting and more!
Guest Website(s):
http://www.ucbirth.com
http://www.bornfreeforum.com
https://groups.yahoo.com/neo/groups/unassistedchildbirth/info
Social Websites:
https://www.facebook.com/laurashanley
https://twitter.com/laurakshanley
https://www.youtube.com/user/laurashanley/videos
Guest Product(s):
Please Support Us If You Are Able:


(Opens in a new window – Every bit helps us to keep delivering even better shows that help you heal & thrive!)
Support & Share 🙂
Copy and paste the following HTML code into any web page. Or you can grab a badge!

Video Version:
Full Youtube Interview (Opens in a new window) Youtube Time
Share This Show Socially!:
@laurakshanley joined us today to talk about #NaturalBirth, #LotusBirth & #WaterBirth + much more. Listen here http://t.co/1ASUrKZ39g

— Extreme Health Radio (@ehrshow) November 4, 2014
Just a guy who's curious about how the world works, how to live long healthy & disease free. I'm also fascinated by ancient civilizations, spirituality, uncovering mysteries and everything in between!
Latest posts by Justin Stellman (see all)