Ep #26 – Dr. Mark Sircus – Using Sodium Bicarbonate, Magnesium & Iodine To Prevent & Reverse Diseases – 10-24-2012
-
-
Podcast: Play in new window
| Download (Duration: 1:01:26 — 56.2MB)







If you're suffering from cancer, heart disease, skin issues, diabetes or a host of any other ailments this is a great show to listen to. Dr. Mark Sircus is truly a wonderful man doing amazing work. At the heart of his protocols are magnesium, sodium bicarbonate (baking soda) and iodine. Did you know that you can prevent just about all major diseases for just dollars a day using his cutting edge therapies and protocols?

He's on the cutting edge and we love to support people like him.

Please listen to this interview and pass it on to your friends! Please "Like" it on Facebook and do whatever you can to help spread the message of hope to people! I would be very grateful.

After you listen, comment below and tell us what you think!

We discuss the following and so much more:

How hemp oil/cannabis can help people heal & how to LEGALLY get some!
What specific brands of magnesium, sodium bicarbonate and iodine to use
Specific ways to use each of these different substances for your particular situation
How a lack of key nutrients is at the cause of diseases
A special announcement about his upcoming books and brand new website!

Prevent and reverse disease for pennies per day. Learn what & where to buy these natural substances. – Click to tweet this!

-

Get Notified:
[ois skin="Show Page2"]

-

Please Subscribe:

-

Other Shows:
Search Audio Shows | Single Page Download | Category Download |Full Guest List | All Tags & Categories | Show Schedule | Hottest Shows | Hottest Guests | Show Archives |Show Snippets

-

Show Date:
10/24/2012

-

Show Guest:
Dr. Mark Sircus

-

Guest Info:
Dr. Mark Sircus, one of the most prolific writers in medicine, holds the honorary title of doctor of Oriental medicine and was one of the first nationally certified acupuncturists in the United States.

He was trained in acupuncture and oriental medicine at the Institute of Traditional Medicine in Santa Fe, N.M., and in the School of Traditional Medicine of New England in Boston. He served at the Central Public Hospital of Pochutla, in Mexico.

Dr. Sircus is the director of the International Medical Veritas Association (IMVA), which is advocating radical changes in orthodox medicine.

-

Topic:
Cancer, Heart Disease, Sodium Bicarbonate, Iodine, Magnesium, Natural Healing

-

Guest Website(s):
http://www.imva.info
http://blog.imva.info/
http://publications.imva.info
http://www.drsircus.com (Coming soon!)

(Guest Social Links Below. Please Follow Them!)

-

Guest Product(s):

Click Below To Checkout The Products While Listening!

-

Items Mentioned:
Rick Simpson – Phoenix Tears – Hemp Oil/Cancer
Breathing Machine For Breath Work
Legal Cannabis Products
High Quality Nebulizers

-

Connect:
Discuss This Episode With Others

-

Duration/Size:
01:01:26 / 56.25 MB

-

Rate:
Rate This Guest!

-

Rate This Show:
[ratings]

-

Download:
Right Click To Download

-

Donate:
(Opens in a new window – Every bit helps us to keep delivering even better shows that help you heal & thrive!)

-

Support & Share
Copy and paste the following HTML code into any web page. Or you can grab a badge!

-

Video Version:
Full Youtube Interview (Opens in a new window) Youtube Time

-

Follow Us!:
Please consider ReTweeting the following update to share this episode…


Learn how to treat, prevent and overcome almost all disease with controversial info from Dr. Mark Sircus!extremehealthradio.com/26

— Extreme Health Radio (@ehrshow) October 24, 2012

-

Watch a very helpful video tutorial for this page.
-
Subscribe to iTunes or Leave a Review
Thank you so much for your support, and if you have yet to leave a rating or review, please leave me an honest one on iTunes by clicking here. It will help the show and its ranking in iTunes immensely! I appreciate it!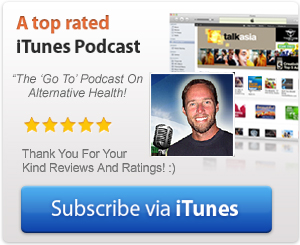 -
Podcast Transcript:
Coming soon. Thanks for your patience!

Justin & Kate Recommend…

   If you've found our work helpful, please donate to show your support. The average donation is about $19.