Listen to the Episode Below (0:56:14)
Never Miss An Episode!
Sign Up To Our Free Weekly Newsletter. Get Motivated & Inspired To Change Your Life!
Podcast: Play in new window | Download (Duration: 56:14 — 51.5MB)




Danny Roddy talked with us today about his work (Hair Like a Fox, The Peat Whisperer) on hormones, the thyroid glad and how that relates to issues like low metabolism, hair loss (both men and women) and low libido. Hormones are the master switched to every function in the body and if your hormones are off you'll start to notice a slow decline in health and possible rapid aging.

We talk a lot about male pattern baldness but that's only one aspect of having hormones that aren't working correctly. This interview is for everybody, men AND women!

Please listen to this interview and pass it on to your friends! Please "Like" it on Facebook and do whatever you can to help spread the message of hope to people! I would be very grateful. 🙂

After you listen, comment below and tell us what you think!

We discuss the following and so much more:

How hormones relate to hair loss
The real story behind DHT (dihydrotestosterone)
How carrot salads help control estrogen levels
The dangers of Propecia
The genetic predispositions related to hair loss
How hormones effect all of your bodily functions

Danny Roddy breaks down the real truth about hair loss, hormones and thyroid health in this interview. – Click to tweet this!

–

Get Notified:
[ois skin="Show Page2″]

–

Please Subscribe:

–

Other Shows:
See our live shows | All Shows With This Guest

–

Show Date:
10/28/2012

–

Show Guest:
Danny Roddy

–

Guest Info:
When Danny saw that he was losing his hair, he went on a mission to learn how to reverse his hair loss — and he succeeded! Learn how he did it, why popular hair loss problems are dangerous, and how the mainstream's view on hair loss is complete wrong.

Danny Roddy is a health researcher, writer and motivator. He runs a hugely popular blog on the topics of sexual health, hormones and hair loss. Having studied under many different health experts and experimenting for long periods of his life with all kinds of different diets (paleo, low carb, veganism, vegetarianism) he's settled on a different type of diet all together. He's a big fan of Dr. Ray Peat and is currently writing and doing research going deeper into the areas of hormones, the thyroid, health and disease prevention.

He is the author of over 2 books.

–

Topic:
Thyroid, hormones, hair loss, sexual health

–

Guest Website(s):
http://www.dannyroddy.com

(Guest Social Links Below. Please Follow Them!)

–

Guest Product(s):

Click Below To Checkout The Products While Listening! 🙂

–

Items Mentioned:
http://www.propeciasideeffects.com
http://www.directlabs.com get a prolactin test
http://www.dannyroddy.com/coaching
http://www.labcorp.com
http://www.immortalhair.org/
Dr. John Cristler
http://www.Marksdailyapple.com
Charles Washington zero carb
Dr. Broda Barnes
Gary Taubes
http://www.Privatemdlabs.com

–

Connect:
Discuss This Episode With Others

–

Duration/Size:
[00:56:14] / 51.48 MB

–

Rate:
Rate This Guest!

–

Rate This Show:
[ratings]

–

Download:
Right Click To Download

–

Donate:
(Opens in a new window – Every bit helps us to keep delivering even better shows that help you heal & thrive!)

–

Support & Share 🙂
Copy and paste the following HTML code into any web page. Or you can grab a badge!

–

Video Version:
Full Youtube Interview (Opens in a new window) Youtube Time

–

Follow Us!:
Please consider ReTweeting the following update to share this episode…


Learn how to stop and reverse hair loss & male pattern baldness naturally with diet.extremehealthradio.com/28

— Extreme Health Radio (@ehrshow) October 29, 2012

–

Watch a very helpful video [video_lightbox_youtube video_id=kNTs_YgKivw width=640 height=480 anchor=tutorial] for this page.
–
Subscribe to iTunes or Leave a Review
Thank you so much for your support, and if you have yet to leave a rating or review, please leave me an honest one on iTunes by clicking here. It will help the show and its ranking in iTunes immensely! I appreciate it!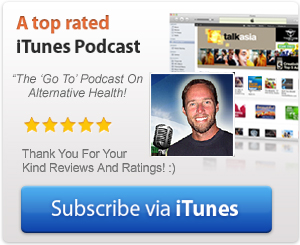 –
Podcast Transcript:
Coming soon. Thanks for your patience!
Just a guy who's curious about how the world works, how to live long healthy & disease free. I'm also fascinated by ancient civilizations, spirituality, uncovering mysteries and everything in between!
Latest posts by Justin Stellman (see all)