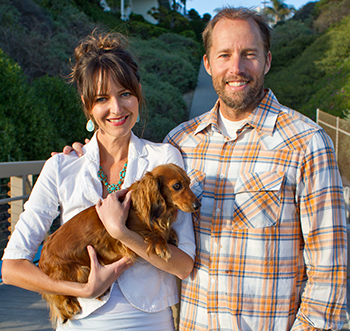 Spirulina combined with astaxanthin is a great way to promote optimum health and begin actually feeling a difference in your energy levels.
Watch the video above and you'll learn a lot about spirulina and what it can do for your body. I know there are times when I don't eat quite 100% optimally and I know that if I ingest spirulina I'm at least providing incredible amounts of nutrients in a small amount of food.
You can get it in pill or powder form. The pills are great to travel with and the powder is great to add to green juices or smoothies.
Here's some interesting information about spirulina.
Spirulina has…
• More iron than spinach
• More beta carotene than carrots
• More calcium than milk
• More protein than any other known food
We don't encourage anybody to buy from our sponsors without doing research first. I believe it's very important to know what you're taking it and why you're taking it.
1 serving contains more than 94 nutrients and more antioxidants, enzymes, trace minerals, carotonoids, B-Vitamins and phyto nutritients than 5 servings of fruits and vegetables. It helps with age related macular degeneration and according to AARP magazine it can add years to your life.
It's a great source of vitamin B12 for those that suffer from anemia. It helps with aging, cardiovascular health, blood health, circulation, skin issues, and it helps promote more energy.
I tell everybody to eat spirulina no matter how good or bad your current diet is!
If you would like to get 25% off any and all orders use the promo code JUSTIN at check out when you order.
Click Here To Get 25% Off