[smart_track_player url="http://traffic.libsyn.com/ehrproductinfo/start-here-page.mp3″ color="34672e" title="Start By Listening To This First!" artist="Justin stellman"]

Hi there! So glad you stopped by. I'm Justin and along with my wife Kate, we are the creators and radio show hosts of Extreme Health Radio.

If you're new to natural health, and alternative methods of healing, then this is the page for you. Nothing happens by chance and there's a reason you're reading this right now. 🙂

** Step 1 **

Subscribe to our newsletter so you never miss out on new shows that will help you succeed with all of your health goals. You'll also learn how I [OptinLink id=1]overcame food cravings[/OptinLink] and how you can too.

** Step 2 **

Start adding 1 fresh green vegetable juice (or green smoothie) into your diet each day

** Step 3 **

Start learning how to detox your body (I have an article below about how to do that).

** Step 4 **

Send me an email and let me know how we can help you even further! 🙂
What Our Site Can Do For You
Extreme Health Radio has over 350 radio show interviews with prominent doctors, naturopaths, healers, authors, scientists and researchers talking about their latest cutting edge (you won't hear this in the mainstream media!) research on health, mindset, philosophy, energy medicine and much more.

Frequent listeners that implement these health strategies have reported more energy, better digestion, and how they overcame disease as well as having completely changed their lives!

You can change your life, one meal at a time.

There's no more powerful discipline to have than to control one's own eating habits and cravings.

Start With These Shows…

To begin your health journey I would recommend these shows below.

Start With These Articles…

[wptab name='Kates Articles']

Top posts

Mindset

How To's



Our Mission….You!
The primary mission of Extreme Health Radio is to help open your mind and let you know you have options when it comes to healing. Our goal is to empower you to realize you have the power to heal and nobody can take that away from you. 🙂
How We're Different
Lots of radio show hosts and bloggers put themselves out there as experts in their field. And yes I do have loads of education (about 6,500 hours of learning via audio and video not counting having read dozens and dozens of books on the subject along with my own experimentation) I've come to realize after 12 years of study, I don't know very much.
We are completely open, transparent and honest about what we're going through and the ups and downs of everything we're doing. We're just people too! Also what I love about what we do is that Kate and I are on this journey together and always exploring new ways to be healthier and live a more powerful life.
This is what we like sharing!
What We're Not About
As you can imagine we get lots of people who try to get us to use and or promote their products. Yes products can help speed up the process of healing, but ultimately it's your body that does the healing. So essentially you don't need any products to heal.
We're never going to compromise our relationship with you just for a few dollars. It's not worth it. Our commitment to you is to be real, open and honest about what we do so ultimately we can help more and more people take control of their own health. 🙂
What We Believe In
We believe in…
Natural Health
Living chemical free and toxin free
Organic principles
Non GMO lifestyles
Learning how to listen to ourselves
Becoming the best expression of who we're meant to be
What To Expect
Expect lots of articles, interviews and inspiration designed with one goal in mind, to help you make better decisions in every area of your life. We want you healthy and happy so you can go off into the world and contribute in your own unique way.
We produce 2 live shows per week at 9am Pacific time so you can join us in the chat room for those if you'd like or catch the podcast version later. We're posting inspirational and educational information to our Facebook, Twitter, Instagram and Youtube channels.
My Newsletter And FREE Audio Guide
[OptinLink id=1]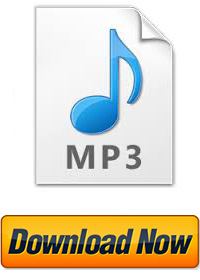 [/OptinLink]Before you go, I would love to kindly ask that you subscribe to my newsletter. I'm very protective about who I have join my community of awesome subscribers and if you've read this far, I think it would be highly beneficial to you. As soon as you sign up and confirm your email account, I'll send you free access to a 5 minute audio program where I teach you exactly how I overcame food addictions forever. I LOVED processed carbs (pizza, pasta, cakes etc) and now I haven't consumed those foods since 2003 and have zero cravings for them anymore!

I can show you the exact simple strategy of how I did it in my downloadable mp3 program! There's also a bonus surprise for you as well if you sign up that I think you'll love. 🙂
I Appreciate You!
I just want you to know that I'm here for you as a guide and health strategist for you any time you need it. I want you to think of me as a friend even though we might only know each other through this website. I do my very best to answer all emails (I do read each and every one of them!) but as this site gets more and more popular it does become challenging. So thank you for extending me your grace. 🙂
We do this entire site for you and it's my labor of love to help as many people as I can. I hope you enjoy it and I hope we get to meet some day!