Listen to the Episode Below (01:22:07)
Never Miss An Episode!
Sign Up To Our Free Weekly Newsletter. Get Motivated & Inspired To Change Your Life!
Podcast: Play in new window | Download (Duration: 1:22:07 — 76.8MB)




Daniel Vitalis from Surthrival.com joined us to talk about the principle of Re-Wilding our lives.

I apologize this took a day or so to get up but right after the interview I pulled my lower back at the gym and have been almost completely immobile since then.

This was a great interview and Daniel is a fun guest to have and I think you're really going to resonate with his work and ideas he shares in this talk.

We're going to have Daniel Vitalis on as a regular guest where he's going to do a series of informational interviews with us on earth, air, fire and water along with other subjects too like herbalism, rewilding strategies, emergency preparedness, survivalism and how to take your health and healing strategies to the next level.

Please help us by passing on the link to your friends, family or anybody who might like this type of information. 🙂

After you listen, comment below and tell us what you think!

We discuss the following and so much more:

Why humans are getting degenerative diseases
Why it's important to look to our ancestors to emulate for health.
Why sleeping is critical
The damaging effects of artificial light during the night time hours for our health
The importance of using cold therapy for healing
Surthrival seed kits
And so much more!

I bet you didn't know how damaging artificial light was on your health did you? – Click to tweet this!

–

Get Notified:
[ois skin="Show Page2″]

–

Commercials:

–

Please Subscribe:

–

Other Shows:
See our live shows | All Shows With This Guest

–

Show Date:
Tuesday 2/19/2013

–

Show Guest:
Daniel Vitalis

–

Guest Info:
Daniel Vitalis is a leading health motivator and creator of danielvitalis.com and surthrival.com. He teaches people all around the world about how to apply nature based solutions from primitive times into our modern lives.
Read More…

–

Topic:
Rewilding, water and more

–

Guest Website(s):
http://www.danielvitalis.com
http://www.surthrival.com

(Guest Social Links Below. Please Follow Them!)

–

Guest Product(s):

–

Items Mentioned:
http://www.findaspring.com Please donate to their cause right here! >>
Deep Nutrition: Why Your Genes Need Traditional Food
Catching Fire: How Cooking Made Us Human
Dr. Jack Kruse
The Squatty Potty
Amazon Kindle
Surthrival Seed Kit
Daniel Vitalis Eating Raw Meat
My standing desk
The low blue light glasses I use
https://www.lowbluelights.com/

–

Connect:
Discuss This Episode With Others

–

Duration/Size:
[01:22:08] / 76.8 MB

–

Rate:
Rate This Guest!

–

Rate This Show:
[ratings]

–

Download:
Right Click To Download

–

Donate:
(Opens in a new window – Every bit helps us to keep delivering even better shows that help you heal & thrive!)

–

Support & Share 🙂
Copy and paste the following HTML code into any web page. Or you can grab a badge!

–

Video Version:
Full Youtube Interview (Opens in a new window) Youtube Time

–

Follow Us!:
Please consider ReTweeting the following update to share this episode…


Daniel Vitalis on why sleep is important, re-wilding and so much more. extremehealthradio.com/64

— Extreme Health Radio (@ehrshow) February 22, 2013

–

Watch a very helpful video [video_lightbox_youtube video_id=kNTs_YgKivw width=640 height=480 anchor=tutorial] for this page.
–
Subscribe to iTunes or Leave a Review
Thank you so much for your support, and if you have yet to leave a rating or review, please leave me an honest one on iTunes by clicking here. It will help the show and its ranking in iTunes immensely! I appreciate it!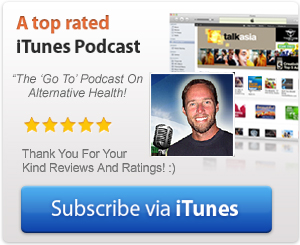 –
Podcast Transcript:
Coming soon. Thanks for your patience!
Just a guy who's curious about how the world works, how to live long healthy & disease free. I'm also fascinated by ancient civilizations, spirituality, uncovering mysteries and everything in between!
Latest posts by Justin Stellman (see all)