Listen to the Episode Below (01:27:18)
Never Miss An Episode!
Sign Up To Our Free Weekly Newsletter. Get Motivated & Inspired To Change Your Life!
Podcast: Play in new window | Download (Duration: 1:27:18 — 81.5MB)




This might be the most powerful interview we've done to date. If you are thinking of giving birth in a hospital you might want to think twice after hearing this interview with Jeanice Barcelo.

I realize this information is not light and fluffy and may not make you feel good but it does us no good to live in a cave. We have to know what's really going on. Jeanice Barcelo says some very controversial things in this podcast interview. We hope you enjoy the show with her and pass it onto your friends and family!

After you listen, comment below and tell us what you think!

We discuss the following and so much more:

Why Epidural shots are so destructive
How the inducement drug Pitosin can alter our DNA and cause many other issues.
How to use jin shin, EFT (emotional freedom techniques), cranial sacral techniques, watsu therapy, the pain gene and tens machines to clear birth traumas.
Why the Unites States is #52 in the world for infant mortality
Why hospitals are so dangerous
How to protect your child from vaccinations
The dangers of circumcision
Why breastfeeding is so important
Why lotus birthing is important and what to do with the placenta
The dangers of cutting and clamping the umbilical chord too soon
The dangers of C Sections
The dangers of internal fetal monitors and sonograms
Why swaddling babies is very unhealthy and puts them into a parasympathetic mode of fight or flight
Why Vitamin K shots and goop in the eyes are dangerous and prevent bonding
And so much more!

You'll probably never give birth in a hospital again after hearing this interview with Jeanice Barcelo… – Click to tweet this!

–

Get Notified:
[ois skin="Show Page2″]

–

Commercials:

–

Please Subscribe:

–

Other Shows:
See our live shows | All Shows With This Guest

–

Show Date:
Wednesday 2/13/2013

–

Show Guest:
Jeanice Barcelo

–

Guest Info:
Jeanice Barcelo is an independent Childbirth Educator and Doula. She has a radio show and speaks about healing prenatal birth traumas. She is the creator of BirthofaNewEarth.com.

–

Topic:
The dangers of hospital births & more

–

Guest Website(s):
http://www.birthofanewearth.com/
http://birthofanewearth.blogspot.com/
Email address: jeanicebarcelo@yahoo.com
LinkedIn: http://www.linkedin.com/pub/jeanice-barcelo/13/67a/660

(Guest Social Links Below. Please Follow Them!)

–

Guest Product(s):

Click Below To Checkout The Products While Listening! 🙂
N/A

–

Items Mentioned:
http://www.birthasweknowit.com
http://www.orgasmicbirth.com
http://www.infants-blood.info
http://www.nvic.org
http://www.ringingcedars.com
http://www.thetemplateorg.com
Dr. Bob Marshall Interview

–

Connect:
Discuss This Episode With Others

–

Duration/Size:
[01:27:19] / 81.54 MB

–

Rate:
Rate This Guest!

–

Rate This Show:
[ratings]

–

Download:
Right Click To Download

–

Donate:
(Opens in a new window – Every bit helps us to keep delivering even better shows that help you heal & thrive!)

–

Support & Share 🙂
Copy and paste the following HTML code into any web page. Or you can grab a badge!

–

Video Version:
Full Youtube Interview (Opens in a new window) Youtube Time

–

Follow Us!:
Please consider ReTweeting the following update to share this episode…


You'll probably never give birth in a hospital again after hearing this interview with Jeanice Barcelo…extremehealthradio.com/62

— Extreme Health Radio (@ehrshow) February 15, 2013

–

Watch a very helpful video [video_lightbox_youtube video_id=kNTs_YgKivw width=640 height=480 anchor=tutorial] for this page.
–
Subscribe to iTunes or Leave a Review
Thank you so much for your support, and if you have yet to leave a rating or review, please leave me an honest one on iTunes by clicking here. It will help the show and its ranking in iTunes immensely! I appreciate it!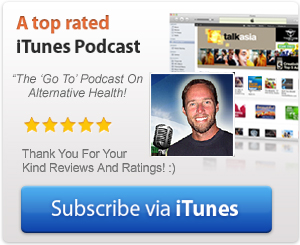 –
Podcast Transcript:
Coming soon. Thanks for your patience!
Just a guy who's curious about how the world works, how to live long healthy & disease free. I'm also fascinated by ancient civilizations, spirituality, uncovering mysteries and everything in between!
Latest posts by Justin Stellman (see all)