Listen to the Episode Below
Never Miss An Episode!
Sign Up To Our Free Weekly Newsletter. Get Motivated & Inspired To Change Your Life!
Podcast: Play in new window | Download (55.2MB)




Dr. William Wong was firing on all cyliders today. We discussed how inflammation and fibrosis is connected to every major disease that takes down mammals. We also discussed how estrogen causes inflammation and how to reduce your exposures to xenoestrogen and phytoestrogen. We didn't even get a chance to cover survival, exercise and fitness, anti-aging or pro-sexual issues regarding hormones.

There's always next time. If you are interested in preventing heart disease, cancer, diabetes and other degenerative diseases learn how enzymes can help you get there.

After you listen, comment below and tell us what you think!

We discuss the following and so much more:

Why enzymes help preserve the size, structure and function of all organs
How fibrosis kills people
What causes fibrosis and inflammation
How enzymes eat up fibrosis
The role estrogen plays in disease
And so much more!

Fibrosis and inflammation are the causes of all diseases! – Click to tweet this!

–

Get Notified:
[ois skin="Show Page2″]

–

Please Subscribe:

–

Other Shows:
See our live shows | All Shows With This Guest

–

Show Date:
Monday 11/19/2012

–

Show Guest:
Dr. William Wong

–

Guest Info:
Texas Complimentary and Alternative Medical Association professional member and World Sports Medicine Hall of Fame member, Dr. William Wong is a Classical Naturopath, a PhD. Exercise Physiologist, Certified Athletic Trainer (AATA), Certified Sports Medicine Trainer (ASMA), Old Rite Catholic Priest and Health/Fitness Consultant.

–

Topic:
Enzymes & Hormone Health

–

Guest Website(s):
http://docsprefer.com/
http://drwongradio.com/
http://www.totalityofbeing.com

(Guest Social Links Below. Please Follow Them!)

Facebook
N/A
Twitter
N/A
Youtube
N/A

–

Guest Product(s):

Click Below To Checkout The Products While Listening! 🙂

–

Items Mentioned:
Confessions of a Medical Heretic by Robert Mendelsohn
Dana F. Flavin M.D.

–

Connect:
Discuss This Episode With Others

–

Duration/Size:
[00:58:30] / 55.16 MB

–

Rate:
Rate This Guest!

–

Rate This Show:
[ratings]

–

Download:
Right Click To Download

–

Donate:
(Opens in a new window – Every bit helps us to keep delivering even better shows that help you heal & thrive!)

–

Support & Share 🙂
Copy and paste the following HTML code into any web page. Or you can grab a badge!

–

Video Version:
Full Youtube Interview (Opens in a new window) Youtube Time

–

Follow Us!:
Please consider ReTweeting the following update to share this episode…


Dr. William Wong says fibrosis & inflammation are the cause for all disease.extremehealthradio.com/38

— Extreme Health Radio (@ehrshow) November 21, 2012

–

Watch a very helpful video [video_lightbox_youtube video_id=kNTs_YgKivw width=640 height=480 anchor=tutorial] for this page.
–
Subscribe to iTunes or Leave a Review
Thank you so much for your support, and if you have yet to leave a rating or review, please leave me an honest one on iTunes by clicking here. It will help the show and its ranking in iTunes immensely! I appreciate it!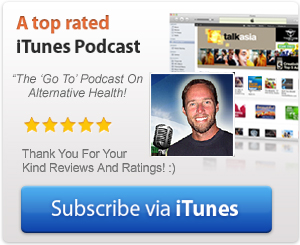 –
Podcast Transcript:
Coming soon. Thanks for your patience!
Just a guy who's curious about how the world works, how to live long healthy & disease free. I'm also fascinated by ancient civilizations, spirituality, uncovering mysteries and everything in between!
Latest posts by Justin Stellman (see all)