Podcast: Play in new window | Download (Duration: 1:32:50 — 33.5MB) | Embed
Subscribe: Apple Podcasts | Google Podcasts | Spotify | Android | iHeartRadio | | More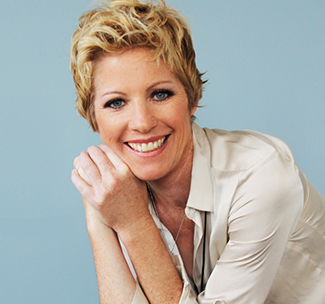 Do you want to live in a clean uncluttered home? Tisha Morris author of Mind, Body, Home: Transform Your Life One Room at a Time can help you change your life by changing the space that you live in.
Do you ever feel like a million bucks when you walk into a home or office that's tidy and uses its space well? There are alot of things that go into how Feng Shui affects our energy and body.
Color, where you place things, clutter are just a few of the things that take on a subtle nature in terms of how you feel when you walk into a certain space.
You want to make sure that everything you bring into your home (not just what you eat in terms of groceries) is something you love.
You see everything vibrates and everything at the sub atomic level is energy.
Everything you bring into your home should serve you. It should serve a purpose, make you happy, provide a function and generally make you feel good. If it doesn't then the first step in Feng Shui is to declutter your home.
It's a cleansing process just like with our bodies. We need to get rid of items that no longer serve us. This is very important. Don't have things around you simply because they're there or they have memories.
Tisha Morris helps walk people through the idea of setting up their homes to be a place of inspiration, motivation and joy.
We hope you enjoyed our interview with Tisha Morris as much as we did and if you did would you consider clicking "like" and "share" on this page to let your friends and family know about the work he is doing?
Kate and I would greatly appreciate that! 🙂
Sponsors For This Episode:
Essence Sea – Developed by noted scientist and professor, Dr. Ron Cusson's sea based products are nothing short of incredible. They have products that will increase your immune system boost health, increase energy as well as longevity. Kate and I highly stand behind what they're doing. Visit them today!
Show Notes For This Episode:
Commercials During This Episode:
Commercial #1 The Q-Laser Healing System
Commercial #2 The Raw Chef Home Course
Commercial #3 Qigong Course
Commercial #4 Essence Sea Products
Find Extreme Health Radio On:
[include file=showpage-itunes-soundcloud-stitcher.html]
Please Subscribe:
Subscribe To Our Radio Show For Updates!
Other Shows:
[include file=show-links.html]
Listen to other shows with this guest.
Show Date:
Wednesday 8/6/2014
Show Guest:
Tisha Morris
Guest Info:
Tisha Morris is a feng shui consultant and the author of MIND BODY HOME (Llewellyn) and Feng Shui Your Life: The Quick Guide to Decluttering Your Home and Renewing Your Life (Turner Publishing). Prior to entering the healing arts, Tisha practiced law and obtained a Fine Arts degree in Interior Design. She is also a certified life coach, energy healer, and yoga instructor.
Tisha started her feng shui practice in 2007 and has since worked with hundreds of clients. As an intuitive healer, Tisha combines healing energy, feng shui techniques, and design aesthetics to turn challenging spaces into supportive environments.
Tisha incorporates inspirations from Chinese Medicine, Yoga, Buddhism, Shamanism, Sacred Geometry, Reconnective Healing, and Numerology into her feng shui practice with formal studies in Black Hat Sect of Tibetan Buddhism Feng Shui. She is also a Red Ribbon Member of the International Feng Shui Guild (IFSG).
Tisha works one-on-one with clients in their homes and businesses. She also facilitates holistic workshops and is available for speaking engagements. Tisha is based in Nashville, TN with most of her services available in-person or by distance.
Show Topic:
Feng Shui
Guest Website(s):
http://www.tishamorris.com/
http://www.fengshuicertificationcourse.com
http://www.fengshuifortheplanet.org
http://www.smudgespray.com
Social Websites:
Facebook
http://www.facebook.com/fengshuidesignstylist
Twitter
http://www.twitter.com/tishalmorris
Others
http://www.pinterest.com/tishalmorris
Guest Product(s):
Please Support Us If You Are Able:


(Opens in a new window – Every bit helps us to keep delivering even better shows that help you heal & thrive!)
Support & Share 🙂
Copy and paste the following HTML code into any web page. Or you can grab a badge!

Video Version:
Full Youtube Interview (Opens in a new window) Youtube Time
Share This Show Socially!:
Radio Show Transcript:
Bear with us. We're working on it! 🙂