Podcast: Play in new window | Download (Duration: 1:37:25 — 35.1MB) | Embed
Subscribe: Apple Podcasts | Google Podcasts | Spotify | Android | iHeartRadio | | More
Check out and purchase my individual health protocols here >>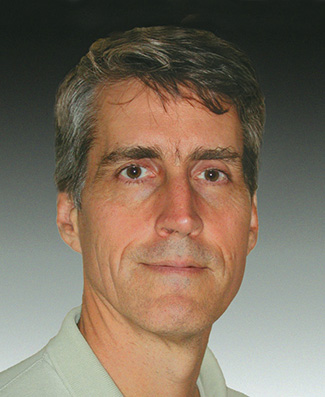 Dr. Apsley was nothing short of amazing on this show.
For those that don't know Dr. Apsley is the author of Fukushima Meltdown & Modern Radiation as well as The Genesis Effect, which if you enjoy this interview, you might want to check out.
He talked for quite some time near the beginning about the radiation coming from Fukushima and how that low level radiation actually affects other toxins and chemicals inside our body and that in turn is what's causing the cancers in people.
It's not necessarily the direct affect of the radiation but the indirect affect of radiation. Somehow there's some kind of synergistic damage that occurs when the radiation interacts with these chemicals that already exist inside our bodies.
Scary right?
It's quite alarming how much the radiation is affecting us and nobody really can feel it, smell it, or see any of the affects of this radiation.
As the show progressed we started talking more about Part 1 of his 4 pillar approach to healing cancer naturally through a variety of means. He also discussed a 55 minute per day protocol that can help prevent cancer from being in your body to begin with.
He shared some amazing pictures on the home page of his website of people that were 140 or more years old. Now I can't verify that these people in the black and white photographs were in fact that age when the picture was taken or that they actually lived that long, but with that being said, I believe they were.
I mentioned this on the show. It's easy to by a cynic and a doubter but there's much more possibility in being open to the potential of things being true.
One of the big components of the first pillar of healing cancer naturally is his approach with drinking highly structured alkaline water with high zeta potential. For those that don't know you can use a Vitalizer Plus to structure water or something like a Vitamix blender to spin and help the water molecules structure themselves much like a honeycomb. This helps minerals and nutrients be able to penetrate the water molecules.
As a result water is able to enter our cells and hydrate us and nourish us at the cellular level and change the actual PH of the body. We talked about drinking high amounts of this alkaline structured water every single day in order to structure the water in our bodies.
He also mentioned how powerful zeolite is to remove cancer causing toxins from the body and how things like Qigong or Tai chi help to actually structure the existing water in our bodies. Fascinating stuff indeed.
I got really intrigued near the end when he talked about how information is stored inside the body in the water. He made the correlation between morality and the amount of structured water in the body and it blew my mind. This was one of the most fascinating shows we've done in a long long time.
My favorite part was the end when he started talking about human potential and how structured water helps us to become the best versions of ourselves.
Dr. Apsley knocked it out of the park with this one!
This was such a fun show we hope you enjoyed it as much as we did! Please share it with your friends because more people need to know that there are viable options for natural healing if people just know about it. So please share!
If you could do us a HUGE favor and please consider clicking like or share and share this interview with your friends Kate and I would be so grateful. 🙂
Show Notes For This Episode:
Commercials During This Episode:
Commercial #1 – The BARF Diet For Dogs
Commercial #2 – Vitamix Blender
Commercial #3 – Zeolite To Detoxify The Body
Commercial #4 – Good Morning Good Evening Qigong
Find Extreme Health Radio On:
[include file=showpage-itunes-soundcloud-stitcher.html]
Please Subscribe:
Subscribe To Our Radio Show For Updates!
Other Shows:
[include file=show-links.html]
Listen to other shows with this guest.
Show Date:
Wednesday 6/18/2014
Show Guest:
Dr. John Apsley
Guest Info:
Dr. Apsley is a physician and researcher specializing in cellular regeneration (healing advanced illnesses) and accelerated wound repair for the past 30 years.Dr. Apsley holds degrees in medicine – MD(E)*, chiropractic – DC, and nutrition – BS. Board certifications included: Acupuncture and Meridian Therapy, Spinal DisabilityEvaluator (CSDE), and Insurance Claims Reviewer (IRC). He is also aqualified instructor of Electrodermal Scanning as well as Darkfield Microscopy.
Show Topic:
Structured water, alkaline water, zeta potential, cleansing, detoxification, juice fasting
Guest Website(s):
http://www.regenerativefactors.com/
http://www.Drapsley.com
Social Websites:
https://www.facebook.com/Drapsley
https://www.facebook.com/john.apsley.5
https://twitter.com/DrApsley
http://www.pinterest.com/drapsley/
Guest Product(s):
Please Support Us If You Are Able:


(Opens in a new window – Every bit helps us to keep delivering even better shows that help you heal & thrive!)
Support & Share 🙂
Copy and paste the following HTML code into any web page. Or you can grab a badge!

Video Version:
Full Youtube Interview (Opens in a new window) Youtube Time
Share This Show Socially!:
Radio Show Transcript:
Bear with us. We're working on it! 🙂