Podcast: Play in new window | Download (Duration: 1:22:51 — 30.1MB) | Embed
Subscribe: Apple Podcasts | Google Podcasts | Spotify | Android | iHeartRadio | | More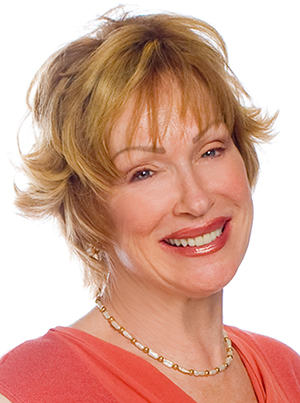 It was quite a treat to have best selling author Ann Louise Gittleman to talk about a whole number of health related issues for both men and women.
We started off talking about progesterone cream and how excess copper levels affect hormone levels. We spent quite a bit of time discussing how copper is really a dangerous thing when it's not absorbed properly and in the wrong amounts.
Who knew copper could affect so many different systems in the body?
We discussed how to get your copper levels tested, where people are being exposed to copper and most importantly how to get rid of copper from your body.
We also talked about how copper can be in many superfoods like tea, organic cacao, and more. We also discussed how bread these days is very harmful to our health for many reasons. Bread is very high in sugar, and carbohydrates and lacks iodine which would have helped the thyroid gland had it been there. But they replaced what could have been healthy (iodine) with bromides which actually pulls what little iodine we have in our thyroids out of our bodies.
Plus bread contains gluten (most of them anyway) which are incredibly hard to digest and most likely was kneaded using municipal tap water containing fluoride, chlorine and chloramine along with homeopathic residues of pharmaceutical medications along with….wait for it…chemotherapy and other drugs people are urinating out.
Stop eating bread people. It's so harmful and about a hundred levels.
Then we talked about how to get tested for your hormone levels, heavy metal toxicity, blood sugar levels, food allergies, mineral balances and so much more. She recommended a series of tissues samples, blood testing, hair analysis, urine samples, saliva tests and stool samples.
I would HIGHLY recommend getting tested one way or another. Either go to her website and get tested once a year. What gets tested gets managed. You never know where you are in your health journey if you don't know your levels. I cannot recommend this enough!
Lastly we talked about parasites. We talked about pin worms, round worms and so much more. We talked about how we get parasites and how to get rid of them. We also talked about some of the symptoms that parasites cause in our bodies.
Fascinating information. 🙂
I hope you enjoyed this podcast as much as we did. If you enjoyed it please share the love with your friends by clicking "like" and "share" on this page!
Show Notes For This Episode:
1-800-888-4353
Order of cleansing: Parasites, heavy metals, radiation, fungus/yeast/mold
Commercials During This Episode:
Commercial #1 – Morrocco Method Hair Care Products
Commercial #2 – The Vitamix Blender
Commercial #3 – Relax FAR Infrared Sauna
Find Extreme Health Radio On:
[include file=showpage-itunes-soundcloud-stitcher.html]
Please Subscribe:
Subscribe To Our Radio Show For Updates!
Other Shows:
[include file=show-links.html]
Listen to other shows with this guest.
Show Date:
Wednesday 5/28/2014
Show Guest:
Ann Louise Gittleman
Guest Info:
Ann Louise Gittleman, PhD, CNS is a leading nutritional pioneer on detox, weight loss and wellness. New York Times Award Winning Author of 30 books on detox, health and healing. International Institute for Building Biology & Ecology Advisory Board Member. Nutritional Therapy Association Honorary Advisory Board Member.
Show Topic:
Essential oils, aromatherapy, bach flower essences, clay, leech therapy
Guest Website(s):
Social Websites:
http://www.facebook.com/annlouisegittleman
http://www.twitter.com/algittleman
http://www.youtube.com/user/drannlouise?feature=results_main
http://pinterest.com/drannlouise/
Guest Product(s):
Please Support Us If You Are Able:


(Opens in a new window – Every bit helps us to keep delivering even better shows that help you heal & thrive!)
Support & Share 🙂
Copy and paste the following HTML code into any web page. Or you can grab a badge!

Video Version:
Full Youtube Interview (Opens in a new window) Youtube Time
Share This Show Socially!:
Radio Show Transcript:
Bear with us. We're working on it! 🙂