Listen to the Episode Below (01:45:58)
Never Miss An Episode!
Sign Up To Our Free Weekly Newsletter. Get Motivated & Inspired To Change Your Life!
Podcast: Play in new window | Download (Duration: 1:45:58 — 38.0MB)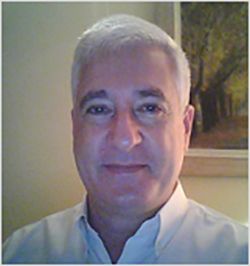 Today we had a fascinating conversation with Ken Presner.
Ken Presner had multiple sclerosis and Crohn's disease many years ago and was able to overcome all of that through a variety of detoxification methods. He now stresses proper detoxification that helps the body to eliminate these toxins, heavy metals and poisons from the body.
After reading Hulda Clark's book The Cure For All Diseases, Ken decided to create a zapper that is more powerful and more effective than anything else out there on the market. We get into his work with zappers, square wave frequency vs sign wave frequency and how zappers compare to Rife technology. We also get into many more details like how to use the zapper, who it's good for, how often to use it, how long to use it, where to put it on the body and many other questions pertaining to using The Ultimate Zapper to enhance your health.
I even asked him about whether or not it's okay to use The Ultimate Zapper for prevention. His answer on that might surprise you.
It's interesting that when Ken first got involved in natural healing, he traced all of his health struggles back to exposure to mercury amalgam fillings. Dentists often refer to these as silver fillings.
Most people don't know that mercury is the second most toxic substance known to man and it sits right below radioactive plutonium in terms of how deadly it is. When people have mercury fillings in their mouths tiny molecules and even atoms of this mercury will off gas into your body.
Dr. Hal Huggins once said that even 1 atom of mercury was toxic to the human body.
We just have no way of dealing with mercury and it wreaks havoc on the body.
If you are interested going to the best biological dentist in the whole world (in my opinion) check out the show we did with Dr. Stuart Nunnally and you can visit his website by clicking here. I had him remove my mercury fillings back in 2010 and then in March 2014 he extracted two root canals and cleaned out 4 infected cavitations.
You can see our photo with him by clicking here. 🙂
We also talked about the connections between mercury and a whole host of neurological diseases like Alzheimer's Disease, Dementia, Multiple Sclerosis, Lou Gehrig's Disease, ALS, Cerebral palsy, retardation and many more. I believe there's an incredibly strong connection between mercury exposure and these types of conditions.
Ken also talked about cleansing parasites out of his body and healing from Crohn's Disease using frequency medicine and more specifically the Ultimate Zapper that he's developed.
This was truly a very fascinating show and we hope that it gives all of you guys hope and inspiration that natural healing is in fact possible if you go about it the right way.
Show Notes For This Episode:
Connect With Others:
Discuss This Episode In Our Forum!
Stay Notified of New Shows:
[hcshort id="16″]
Commercials During This Episode:
Find Extreme Health Radio On:
Please Subscribe:
Subscribe To Our Radio Show For Updates!
Other Shows:
Listen to other shows with this guest.
Show Date:
Thursday 3/27/2014
Show Guest:
Ken Presner
Guest Info:
Ken was paralyzed and bedridden with Multiple Sclerosis in 1989. He nearly died on the operating table at St. Paul's Hospital in Vancouver during abdominal surgery for Crohn's disease in 1994. It took nearly 7 years to get his life back. His Recovery Protocol shows he did not recover from two incurable diseases by accident. Ken now lead a normal life.
Dr. Hulda Clark invented the parasite zapper in 1993 which inspired Ken to invent The Ultimate Zapper in 1996. Ken talks about the severe dangers of mercury amalgam fillings and how the root of all problems is toxicity. He then explains how The Ultimate Zapper kills pathogens, parasites, bacteria and fungus. It was vital to his recovery and can make miracles happen. It has helped many people recover from serious conditions.
Show Topic:
Multiple sclerosis, Crohn's disease, Parkinson's disease, mercury, heavy metals, parasites, zapping, cleansing and detoxification
Guest Website(s):
Social Websites:
https://www.youtube.com/user/kenpresner/videos
Guest Product(s):
Please Support Us If You Are Able:


(Opens in a new window – Every bit helps us to keep delivering even better shows that help you heal & thrive!)
Support & Share 🙂
Copy and paste the following HTML code into any web page. Or you can grab a badge!

Video Version:
Full Youtube Interview (Opens in a new window) Youtube Time
Share This Show Socially!:
Learn how #KenPresner healed from #MultipleSclerosis & #CrohnsDisease by #cleansing #Mercury w/ the #UltimateZapper. http://t.co/CfX2kWdeIQ

— Extreme Health Radio (@ehrshow) March 28, 2014
Radio Show Transcript:
Bear with us. We're working on it! 🙂
Just a guy who's curious about how the world works, how to live long healthy & disease free. I'm also fascinated by ancient civilizations, spirituality, uncovering mysteries and everything in between!
Latest posts by Justin Stellman (see all)