Listen to the Episode Below
Never Miss An Episode!
Sign Up To Our Free Weekly Newsletter. Get Motivated & Inspired To Change Your Life!
Podcast: Play in new window | Download (31.1MB)




Today we had one of the most entertaining and fun discussions with John Hines & Stan Tencza.Both John and Stan work for Bellicon USA and joined us today to talk about all of the amazing benefits of rebounding and the Bellicon in particular.

First of all I'd like to say that both John and Stan were by far the most fun and entertaining guests we've ever had on. I wasn't expecting it to be so humorous and funny. But it was a great balance of fun, inspiration and education about rebounding itself and in particular the Bellicon.

For those that don't know rebounding (jumping or bouncing up and down on a mini trampoline) quite possibly could be the best exercise on the planet. I know that sounds strange to say but it is beneficial for so many reasons.

Rebounding helps to…

Increase bone density
Burn massive amounts of calories assisting in weight loss
Tightens and tones all the major muscles (butt, back, thighs, abdominals etc)
Strengthens every cell in the human body
Increases circulation
Cleanse the lymphatic system
Improves cardiovascular and aerobic capacity and function
Exercise internal organs
Increase endorphins
And a laundry list more…

We talked about their story of how they got involved with rebounding and how it has impacted their health and well being. Then towards the end of the conversation we talked more specifically why the Bellicon is head and shoulders above every other rebounder on the market.

What I like about the Bellicon is that it's silent because it doesn't use springs it uses these soft spongy bungee cords that make the impact on the joints very minimal.

I believe you truly get what you pay for and in my experience this definitely seems to be true in relation to exercise equipment, home appliances like the Vitamix or just health tools like our sauna.

If you buy cheap, you get cheap stuff that wears out and isn't as fun to use. Rather than buying something cheap that you have to replace every few years, I believe it's more helpful to save up a little longer and get something that's solid and that will last.

That's why when we were searching out which rebounder to offer our listeners, the hands down clear choice was the Bellicon. We had used it many times before we actually owned one but now that we own one, we will never go back to a cheap rebounder.

I hope you enjoy this interview with Stan and John from Bellicon as much as we did speaking with them.

If you have any questions about the Bellicon rebounder or rebounding in general please don't hesitate to ask. I'd love to help you out in any way we can.

And as always, if you enjoy this show would you perhaps help to do us a favor and pass this show on to your friends and family using the social media links at the top of this post?

Kate and I would GREATLY appreciate that.

Happy bouncing!

–

Get Notified:
[ois skin="Show Page2″]

–

Commercials:

–

Please Subscribe:
–
Other Shows:See our live shows | All Shows With This Guest
–
Show Date:Wednesday 11/27/2013
–
Show Guest:Dr. Patrick Vickers
–
Guest Info:bellicon USA was founded in February 2010 as a franchise of the Swiss company "bellicon AG" with headquarters in Bellikon, in the canton of Aargau.
bellicon AG was Read More…
Rebound Dynamics Europe
The Swiss company "Rebound Dynamics Europe" was established in 1985. Under the direction of Charles Luginbühl, Rebounders (mini trampolines with steel springs) were further developed with particular focus on elasticity and dynamic quality since 1992. In cooperation with Ingrid Luginbühl J. and Birgit Buschmann the user concept of the 'Dynamic Rebounding Method' was developed, so that all customers would have access to holistic health training.
Vital-Trainings-Management
The German company "Vital-Trainings-Management" (VTM) was founded in 1985 by Gert von Kunhardt in Cologne. Under the motto "refresh, not exhaust", tens of thousands of people got to know the Kunhardt-Method in past years, and with "courage to go slowly" they discovered a gentle health training. Using the practical experience gained in these seminars, Philipp von Kunhardt and Heiko Schmauck started to develop the highly elastic Medi-Swing in 1995.
–
Topic:Jumping, fitness, cellular exercise, the Bellicon
–
Guest Website(s):http://www.bellicon-usa.com/

(Guest Social Links Below. Please Follow Them!)
–
Guest Product(s):
Click Below To Checkout The Products While Listening!

🙂
See website
–
Items Mentioned:N/A
–
Connect:Discuss This Episode With Others
–
Donate:

(Opens in a new window – Every bit helps us to keep delivering even better shows that help you heal & thrive!)
–
Support & Share 🙂
Copy and paste the following HTML code into any web page. Or you can grab a badge! Interview with John Hines and Stan Tencza
–
Video Version:Full Youtube Interview (Opens in a new window) Youtube Time

–
Follow Us!:Please consider ReTweeting the following update to share this episode…
Wanna know why #Rebounding is the best exercise? Learn why the @bellicon is the Rolls Royce of rebounding! Listen: http://t.co/qSb8iRbrUM

— Extreme Health Radio (@ehrshow) November 29, 2013
–

Watch a very helpful video [video_lightbox_youtube video_id=kNTs_YgKivw width=640 height=480 anchor=tutorial] for this page.
–
Subscribe to iTunes or Leave a Review
Thank you so much for your support, and if you have yet to leave a rating or review, please leave me an honest one on iTunes by clicking here. It will help the show and its ranking in iTunes immensely! I appreciate it!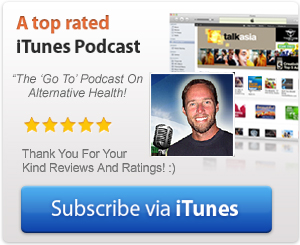 –
Podcast Transcript:
Episode 186—John Hines and Stan Tencza—11-27-2013
Broadcasting live, four days a week worldwide, from the sunny beaches of Southern California, this is ExtremeHealthRadio.com.
David: This is David Avocado Wolfe of DavidWolfe.com and you are listening to Justin and Kate on Extreme Health Radio.
Justin: All right. Well, thank you, everybody, for joining us on Round 2 of ExtremeHealthRadio.com. We're glad you're on our show today. This is Episode 186 and we are ExtremeHealthRadio.com. We broadcast worldwide four days a week and if you'd like to follow what we're doing, we'd love to have you a part of our show and a part of our network. You can always do that at ExtremeHealthRadio.com/Facebook and you can follow our posts and stay up to date with our shows and our upcoming guests and all that good stuff. This is the second show we're doing today.
Kate: Good old Thanksgiving special.
Justin: Thanksgiving special, yeah.
Kate: A little extra. Love it.
Justin: And this is, for reference, this is Wednesday, November 27th. I'll get that right one of these days.
Kate: Round John and you still don't have it.
Justin: I still don't have it. I have no idea what day it is or what time it is.
Kate: We'll bounce through it.
Justin: We'll bounce back.
Kate: Haha, "bounce." That's a little rebound joke there.
Justin: That's a little rebound joke. And like I said, this is Episode 186, so if you want to check out the show notes or make any comments about the show, you can go to that page, ExtremeHealthRadio.com/186, and make your comments that way. If you have any questions, there are a lot of different ways you can join the show. We are now live, so you can go to ExtremeHealthRadio.com/Live and listen to the live show as it's happening and join the chat room and ask your questions to our guests that way, or you can email your questions to justin@ExtremeHealthRadio.com.
Kate: Or kate@ExtremeHealthRadio.com.
Justin: And you can also send a prerecorded voicemail if you'd like to us and we can play your voicemail to our guests on the air and you can do that right from your computer, don't even need…
Kate: And you can re-record it if you don't like the way you sound.
Justin: If you don't sound good, you can always re-record that. There's a little voicemail tab on the right-hand side of our website that you can check out if you're interested. And also, all of our shows are free. This is the 186th show we've done and we do them all for free for you guys because we feel like this information is very important to get out and we don't want people that really need it to not be able to listen to it and improve their health by having to pay. So everything is free and one of the ways that we support our work here at Extreme Health Radio is to offer you guys the ability to support us through Amazon. So if you're making any holiday purchases during this time of year or any time of year, you can go to ExtremeHealthRadio.com/Amazon and that would be a really great way—an easy way—to support us and you don't even have to buy anything health-related. You can buy any product there on Amazon at any time, every time you make a purchase, and we'll get a little commission that will help keep the show free. I want to thank all of you guys who have been doing that recently. It's really a huge help for us—huge, huge help—so thank you all, to you guys who have been doing that. Today we have John Hines on, as well as Stan from Bellicon USA. We're really excited about this. They have been helping us with our rebounder. We just purchased our own recently and…
Kate: Finally.
Justin: Yeah, we've used them in the past and now we actually own one. So we're really excited. You guys are in Chicago, is that right?
Stan: That's correct, Chicago.
John: Yes, temperature is a little different than it is in Southern California.
Justin: Just slightly, isn't it?
John: It's around 20 degrees without the wind chill, I think.
Stan: And it's very windy, as the name would suggest, and we have to be very careful when bouncing outside so we don't get blown away completely from the Bellicon mid-air.
John: That is in our disclaimer.
Justin: Because the Bellicon does lift you up off the mat and you could be swept away.
John: Yes. Yes. There is, I think, a gale warning on the box.
Justin: Oh my gosh. So you guys have been working for Bellicon for quite some time now?
John: Oh, for the better part of this year, actually, so not that long.
Stan: Yeah, Philipp and Sastia [sp] Kunhardt, for those of you who don't know, brought the product over from Germany only about four years ago, so Bellicon USA is the direct distributor of the products to the United States market. Prior to that, it was available by import only, directly from Germany. So they brought the product over in 2010 and set up shop here in Chicago and have been growing and people are finding out about the Bellicon and now you guys know about it and you talk about it. But it's been growing. So over the past year, we've added people and it's becoming a pretty popular product here. So John and I have been here for the better part of a year, working on a variety of things, mostly getting the word out there.
Justin: And it was only available in Europe before? Is that the deal?
John: Yeah. Yeah, actually they started it… The very beginnings of it were in 1985 with Philipp's father, actually started looking into this, who actually his job for many years he was in the military in Germany and his job was to set up the athletic programs for all the soldiers. So he's had an… And he is actually a silver medalist in the World Games as a pentathlonist, five different events. So it was 1985 that it first began and then Bellicon, as we know it, was I guess '95 when Philipp and his friend Heiko actually began the company.
Justin: And so they began it somewhere in Europe and then…
John: A garage in Europe, yes.
Kate: A garage in Europe.
Justin: Wow.
John: And then when it started to take off, they moved to a barn and that was the big step forward.
Kate: No way.
Justin: That's amazing.
John: It wasn't an occupied barn. It was a…
Kate: Those are the best shape cows you've ever seen.
Justin: The cows were bouncing.
Kate: Those chickens were so happy bouncing all over the place.
John: Wow. And the eggs came out so easily.
Justin: That's amazing because with the Bellicon, it's so amazing how you guys are using the bungees instead of the springs, and I don't know how it took so long, because rebounding was… I used to see it in the '80s, you know? People jumping on these things in the '70s.
Kate: With their legwarmers.
Justin: Yeah, with their legwarmers in the '80s and stuff.
John: Right. Yeah, it started in I think it was the late '70s and then it really took off in 1980, I think, is when it really started to kind of peak during that period because a study came out… I don't know if you've seen reference to this, but there was a NASA study. In those days, of course, there was a space program in the United States, so they were still planning ahead and they were thinking, "Well, when we have astronauts out for extended periods of time in space, there's so much muscle degeneration from being in zero gravity," and they noticed the bone degeneration too. And this happened even in shorter space trips. And they became concerned with it—"How do we get these guys back in shape when they get back to Earth?" So they studied a whole range of just about everything to see what would help them get their muscle strength back and their bone density. And after going through a lot of things, they came out with bouncing on a trampoline, which surprised everybody. And they said it was actually better in just about every way from running or other exercises you might expect.
Justin: Yeah, it's interesting. I've heard a quote recently that NASA called it the most effective, efficient form of exercise known to man.
John: No. No, that wasn't NASA.
Justin: It wasn't NASA? Okay.
John: No, I'm a nut-job, okay? I've been working on information for Bellicon for a few months, which was their mistake. They gave me the job.
Justin: Yeah, it's their fault.
John: And being a deeply skeptical person, I would research anything to see what the source was and that actually was someone in reference to the study.
Justin: Oh, okay.
John: Yeah, not long after the study. But the study… And actually, the study is so incredibly boring that I don't think most people have read it. I actually—because I was on the Bellicon clock—I read the darned thing and it's actually more complimentary than that, to be honest.
Justin: Oh, really?
John: Yeah. I mean that is a pretty complimentary statement, but I mean they actually go into specifics about why it's better than weightlifting or isometric exercise or running, and exactly why, how much oxygen content it increases in your body, how it prolongs your stamina. I mean it really, in detail, is actually more complimentary than you'd think and very surprising. And that's what kicked off—when that came out—that's what really kicked off the craze. And then it died because…
Justin: Yeah, why?
John: A lot of cheap rebounders came out. At first they were being manufactured in the US, Canada and people were really into it, and then people realized they could see any kind of rebounder and people started getting really junky ones and it wasn't fun to do and it died out.
Kate: Well, this might be a stupid question, but were those junky ones actually causing people any harm to their bodies or was it just not as fun for them?
Stan: Well, what we found is… We talked earlier about bungees versus springs and it's no accident that the Bellicon was designed with the bungees as opposed to springs. Although the rebounders based on springs are still going to be good for your body, there is still impact. There is still a minimal amount of impact that occurs because you're not engaging the springs as smoothly as you would with the bungees. So that's what we found and that's why the Bellicon exists is to really get as zero impact as possible because everyone who is using this is using it for up to an hour a day or more and you're bouncing how many thousands of times? Every little impact you make is going to build up to you and it's designed to be a regular form of exercise, so over the course of years or decades… I mean there are people who have been rebounding since the '70s and are only finding out about the Bellicon now.
John: And we get a lot of them and they've got all sorts of… Some of them have real health issues from being on trampolines that do put stress on their joints, on their knees and that sort of thing, and it's a real relief. Actually, I just… I know we're just talking a mile a minute because who ever asks us about this junk that's in our head?
Justin: It's got to come out at some point, right?
John: Exactly. That's right. It's either this or therapy. This is much less expensive. But I—once again, skeptic, OCD geek—started researching it and there is a reason why springs will never do it. I mean Justin, your point is great. Why didn't they think of this earlier? I thought that too. I'm like, "This makes so much sense." But the thing about spring rebounders, it surprises me that people still do it. There is a thing called Hooke's Law, which is the physics law behind the way a spring works and you can't get around physics. And the problem is a spring has to try and get back to its resting state, whether you compress it or stretch it, and it's going to follow a very distinct—if you were to graph the tension on it—a very distinct pointed graph, if you were to graph it being pressed in and stretched out. And on those points, you get stress and there is really nothing you can do about it, whereas a bungee—like with the Bellicon bungee, which is a very specifically designed bungee—you're never going to reach the terminal stretch. You won't do it on a bounce.
Justin: What do you mean by "terminal stretch?"
John: It'll never stop.
Justin: Oh, I see. Okay.
John: Yeah, so you'll never have that jerk, and that's the thing that actually hurts your knees, your vertebrae, your joints. That's the thing that actually gets you over time—not at first, but over time it does. And that's what they've tried to avoid.
Justin: When I was using my old one, I would notice in my upper neck even, they would get tight, my lower back and my knees. I have a torn ACL that I never had surgery on. I had some prolotherapy on it and some things like that but never had surgery on it, and so it was really important for me to have something soft and bouncy and I would notice when I used my old rebounder…
Kate: It would act up.
Justin: Yeah, there would be times where I couldn't even use it because it would… And my goal was to use it 15 minutes a day and I just couldn't do it because it would hurt my knee too much.
John: Well, just as a note too, for people who are listening to this, either if they've been rebounding or are considering it, the one issue that does come up sometimes that you really have to check out and make sure it's okay is knees are such a funny joint, you know? They're such a delicate joint. And I can honestly say that the Bellicon is the best choice for someone with that issue because it is going to be gentler than anything, but even that for some people with real issues, they shouldn't do it, you know? They're going to have to find another exercise. But that's actually rare. In most cases this would be the way to go.
Justin: Yeah, I would think that a lot of people have knee problems and ankle problems and especially as we get older, and if this is designed to be something that is being used on a daily basis, then the bungees are just clearly the way to go.
Stan: Right. And the other thing with knees—especially knees—the human body is not designed to be walking on hard, flat surfaces all day, every day of their entire lives. The human body is not designed that way. It's designed to be on sand, grass, dirt and softer surfaces. So when we talk about impact and what's happening to your knees, you can almost slow down those inevitable effects of knee problems in your older years by rebounding and especially on the Bellicon. That's what we're doing. That's what we're trying to promote is a soft way to exercise that's not going to hurt you. And I think we're getting it out there.
Justin: Now I've heard some claims by different people about rebounding and one of the things I heard recently was it relieves 7/8 of the shock to the skeletal system. Is that…? Have you guys found that to be true or have you looked into the amount of shock that happens to the skeletal system?
John: I would say it was more like 15/16 or 13… I'm kidding. I don't know. I'm joking because that's such an odd number. I can't say that I know that number. But the proportion makes sense to me. It actually, honestly, sounds a little low because if you were to graph the tension on a bounce, I mean you go from zero gravity, of course, at the peak of a bounce to two to three… up to four gravitational forces at the bottom, depending on how heavily you're bouncing. As I say, you never reach a full stopping point, but I would imagine there is some tension at the bottom because of those gravitational forces. I guess that makes sense. I can't confirm that because I don't know, but it makes sense. It sounds about right.
Justin: I'm looking at the Bellicon here—ours—and we've got the larger model. I'm not sure if they have different amounts of bungees, but do you know how many bungees are included in each Bellicon?
John: Yeah, 42. You've got the 49-inch? It would be… It's 42, so it's… Wait. Yeah, it's 36, 44… Oh, I'm sorry.
Stan: 36, 42.
John: He knows better.
Justin: It's 42 individual bungees.
John: Right.
Justin: Wow. That's…
Kate: Wow. I would have thought more looking at this thing. I think because they're doubled they look like there are tons of them.
Justin: Yeah, they look like they are about two inches apart. And so do you guys…? Working there I'm sure you spend part of your days doing this, don't you, jumping on the rebounder?
Stan: Yeah, sometimes when you've got a cordless phone for customer phone calls and sometimes they say, "Stan, it sounds like you're out of breath. Are you okay?" and I'm like, "No, no. I'm fine. I'm just bouncing." Yeah, so if you call Bellicon…
Justin: Oh man.
Kate: Well, Justin does it on… We take turns on our break. We fight over it now like, "Who is going to do it?" and then we have to make sure… We're like, "Okay, catch your breath before we go back on the air" and it's pretty funny.
Justin: Yeah. It's funny with the Bellicon as opposed to the other one that I had, when I get on it it's just such a different experience and it changes the whole motivation to want to do it at all because with the other one, my goal was just to do 15 minutes a day and it was really difficult for me to do that. I would do it but it wasn't fun. It didn't feel good. It wasn't motivating. I didn't think about it when I was on it… or when I wasn't on it, I didn't think, "Oh, I really want to get on the rebounder." But now it's like I have all this motivation because it's actually fun. It's such a different experience.
John: We actually work in offices. The showroom is sort of the central piece of the office here in Chicago, but our offices have glass walls that look out onto the showroom. And when we're talking to someone from another office, we often wander out into the showroom and without thinking about it, we step up on one of the Bellicons and we'll just start bouncing as we continue the discussion. Everyone kind of does it unconsciously. And because we also have competitors' models on the periphery of the showroom, after I'd been here for a little while I was actually bouncing and talking to Philippe, the owner of the company, about something and thought about the fact and made some comment about the fact that we all do this, and then I asked him "You know, there are all these other rebounders here. Does anyone ever do it on those?" And he thought about it for a second and he said, "I've never seen it." And that really was interesting to me.
Justin: Yeah.
John: Because you just wouldn't think to do it. It's not something you would just be moved to do that. On these you actually kind of want to get back up on them.
Kate: Yeah.
Justin: Yeah, it's really motivating because that's a whole part of staying in shape and doing fitness routines and things. If you're not motivated to do it and the experience is so pleasurable and so soft and so bouncy. With my old rebounder, I barely got off the mat because the bounce was so short, like the duration of the bounce was so short that I barely got off the mat. But with this one, I'm just leaving the mat by six inches or so and that feeling that you get when you're in the air is…
Katie: Well, and then without even trying you just keep like bouncing, bouncing, bouncing.
Justin: Yeah.
Kate: We compared the two side-by-side and now it just feels like the other one you're jumping on a pile of bricks. It's hard. It's really hard on your body.
Stan: A new form of exercise. It's not actually part of the Olympic canon of exercises yet, the brick jumping.
Kate: Hey, we just got a question in our chat room asking, "In your opinion, is it better to rebound on springs or not to rebound at all, if you have a spring rebounder?"
Stan: Yeah, I mean just because all the studies have shown how effective and efficient rebounding is and these are studies that were conducted way before the Bellicon even existed, I mean those studies were done for a reason and had the results that they found for a reason. So we always recommend, "Hey, you know what? The Bellicon obviously is—based on the materials we use and the bounce and the quality of the bounce and the durability of it—obviously is one of the better rebounders you'll find. But if you're going to rebound at all, it doesn't matter if it's springs or bungees, but obviously if you want the best, you have to look at Bellicon."
John: And actually, to add to what Stan said, I totally agree with him. I mean it is such a good form of exercise and a very overlooked one considering its benefits. I would agree with him. I would disagree with him a little bit in that those studies he's mentioning, like the NASA study, there are very few of them, by the way, because it's still such a niche thing, but they're based on trampoline bouncing and as you two both now know, bouncing on a Bellicon, the point of it was to emulate that experience a lot more in a mini-trampoline and it's much more like that than a spring rebounder is. It doesn't feel really like jumping on a regular trampoline very much.
Kate: No, no.
John: So those studies don't directly… And that's one thing I've done a lot of this research on. I've realized when they were doing these studies, they were on trampolines and that's a different jump.
Justin: Yeah, it's very much different, but it feels—like you said, I mean with the Bellicon—it feels very much like that. We've got to take a little break here right now, but we'll be right back. We're going to run a little ad for… Let's see. What are we going to run an ad for, Kate?
Kate: I don't know. What are we?
Justin: Our qigong course.
Kate: Oh, let's do it.
Justin: So we'll be right back and we'll answer some more questions and talk more about the Bellicon. It's interesting because maybe after the break we'll talk a little bit about just the Bellicon in the marketplace because with blenders, you see where the Vitamix or Blendtec blender could run you… I don't know… $400-500 and somehow that's become normal. People accept that kind of price. And like you were saying, John, earlier, who is going to pay $600 for a Bellicon? So it's a matter of education and letting people know really what it's all about and people get what they pay for. We'll be right back after this break.
[ADVERTISEMENT]
Justin: I have to say I have been absolutely loving this product by Tristan Truscott and Peter Ragnar called Good Morning Good Evening Qigong. If you want to listen to the interview we did with Tristan, you can go to www.ExtremeHealthRadio.com/127. And Qigong is a great way to distress the body and as you know, there is a huge component to disease caused by stress and stress is a huge factor in how we live our lives and the amount of energy we have and the amount of vitality we have. And so Dr. Shade, what do you think about Qigong?
Shade: People come to me and they're really thick and they've got this blown-out neurological system and all this toxicity and I tell them "You need to do Qigong Tai Chi. You need to do these things that settle down and restore your neurology because it puts together all the parts. It puts you back into that state where you can start to detoxify. And so I highly, highly recommend all that.
Justin: And what about you, Kit Campbell? What do you think about Qigong? Do you like it as well?
Kit: Qigong is amazing and the reason that I believe it to be amazing is everything here is energy. That is a scientific fact if there ever is one. So when you're practicing Qigong, you're actually drawing energy into your body. Your intention—whatever your intention is behind any action—will determine the level of energy… type of energy… that you absorb into your body. So your intention behind you is very important, just like thought. So when you're practicing Qigong, you're actually bringing energy in and you're bringing out the stuff that might be a bit stale. With Tai Chi it's totally different. The energy runs underneath the skin because it's more of a—this is a Chinese understanding, by the way—it's more of a martial art. So Qigong is very, very good for bringing that energy into the body and just fantastic.
Justin: If you're interested in picking up this Qigong course by Tristan Truscott and Peter Ragnar, go to www.ExtremeHealthRadio.com/Qigong and you can learn more about it. There is a great video on that page and you can learn more about it on that page and I highly, highly recommend this product. I love it myself, so go ahead and check that out at www.ExtremeHealthRadio.com/Qigong.
[ADVERTISEMENT]
100% listener supported, Extreme Health Radio, opening minds and transforming lives worldwide. Don't forget to join our thriving community for health tips, inspiration and show updates at www.ExtremeHealthRadio.com/Facebook.
Justin: We definitely walk the talk, don't we? We just got off the rebounder, didn't we?
Kate: I just pulled off a Cirque Du Soleil move on that one. Did you see that?
Justin: I should have taken a picture of that. That was quite the little move you did there.
Kate: I know. It just keeps getting better.
Justin: I think we need to take a picture of that. That was good.
Kate: We'll send it over to John and Stan. They'll love it.
Justin: Oh my gosh. This is really, really a good interview about the Bellicon. This is just an amazing thing. It's just an amazing rebounder and it's really unlike anything that you've ever bounced on before. It's sort of similar… I think John, before the break we were talking about things like the Vitamix or high-end pieces of equipment like that where people don't seem to have a problem realizing there is a $500-600 price tag to something like that. Has there been a lot of education that you guys have had to do, educating people about how this isn't just your regular thing that you get down at Wal-Mart, you know?
John: All the time. I mean that's… Actually, I spent… I have known Philippe since he moved to the United States, so years before I ever walked in this store, and as I was telling you before Justin, I used to make fun of him about the price point when I learned what it is saying, "Oh yeah, that's going to go over really well here. Yeah. That's what I want to do is bleed money over a mini-trampoline," you know? And I kept that up just to, of course, annoy him, being a friend of mine, until I actually helped him assemble some on a weekend and started looking at the gauge of steel. And I started talking about this geeky stuff, but just looking at the weld saying, "This is really pretty amazing, these welds," and he said, "Oh yeah, we spent over half a million dollars on the machine just to do the welds," you know? And then I started realizing, "These guys are not fooling around. They're sincere about all this stuff."
Stan: Yeah, and we get that question all the time. That's part of… Well, almost entirely what we do here is educate customers about rebounding and about the Bellicon in particular, and really what it comes down to is the reason why the Bellicon is the leader in the market is the bounce itself. The bounce that you're getting is the softest, but also the firmest and the smoothest.
John: Softest but firmest.
Stan: Oh, and there is a truth in that.
John: Yeah.
Stan: There is, and when you…
John: It's a consistent tension. That's… I'm sorry to jump in, Stan.
Stan: Sure.
John: But what he's saying is what you can't do with springs is the further… It's Hooke's Law once again, the physics of a spring. The further you stretch it—you can just graph—the tension will increase proportionately. What you can do with bungees that you can't with springs is you can step around Hooke's Law and you can actually have through the middle part of the stretch—the extend—it has the exact same tension. So it will go through a whole period of the stretch where the tension doesn't change and that allows you to dip much more deeply into the mat and engage your muscles longer with less stress.
Justin: I see. One of the biggest differences with the Bellicon when you first look at it is just simply how high it is off the ground compared to other ones.
John: Right. Yeah.
Justin: And that's why, right?
John: I mean it's twice the height. Yeah. Absolutely. It's sort of weird. It's twice the height.
Justin: Yeah, because you have such a deep bounce. I guess there is a need for that.
John: Yeah, and actually, that's why we… Each order, we assemble it to order, and so we have something like… How many variations?
Stan: Well, we're adding in colors and new frame styles, so almost a thousand different combinations are possible with the Bellicon.
John: So the idea is—colors aside—the idea is that we want to get… We have several different bungee strengths so that we can match it to the weight—primarily the weight—but also the fitness goals or health issues that someone has, so they can get the most out of the stretch down into the mat, which is where all the exercise is without touching the floor. So we're trying to get them the most out of it, which is why we have to make each of these separately.
Kate: In your experiences, do these things kind of wear in? Like do you settle into them? Do they get better with time? Or do they always have the exact same bounce as when you first got it?
Stan: With the bungee cords, one of the tradeoffs—one of the only tradeoffs, I would say, with this versus a spring-based rebounder—is they are made of rubber. It's an incredibly high-quality rubber that you don't find in many types of products out there in the world, but it is rubber. And all rubber, the more you stretch it, over the course of time will lose elasticity. So what we find is it'll wear unto the point where it's just not as fast of a bounce as it was when you first got it, and that happens on average for most customers, about a year and a half to two years. So there is a replacement period at that point. And you notice it just doesn't have the same lift. You can still bounce. I know we've got employees here who have Bellicons for two years or more that said, "I haven't had to replace the bungees yet. It's definitely not as fast of a quick bounce as it was when I first got it, but still bounceable." So it's just a matter of how much tension that you want as you go. Eventually, it is essential that you do replace them.
Justin: What's the average amount of time per day that someone would jump or that you would recommend someone jump for it to last two years?
Stan: At least 15-20 minutes a day, I mean just to really unlock all the benefits of rebounding. You don't need to do it for an hour to get the lymphatic flush or anything like that. You don't need to do it for an hour. You can do it for 10-15 minutes, 20 minutes for most people, and you know everyone that uses this is in different health condition. There are people who are in the best shape of their lives, who are athletes, and then we have some folks who are like, "Hey, I have two knee replacements. I can barely walk without any pain. This is really one of the only exercises that's available to me that won't hurt me." So for those people, obviously they're not going to be on it an hour a day doing intense cardio. They're going to be doing the health bounce. They're going to be doing gentle stuff. But on average, like I said, about a year and a half to two years is what we see. And also it depends on how many people are using it. We've got some families that are three or four people using it for half an hour a day. Just like tires on a car, the more you drive it, the sooner you'll have to replace. But yeah, I think that is the tradeoff, I think, if there is one, is you do need to replace the bungees. But the benefits, I think, outweigh that.
John: The bungees were designed to perform a certain way, primarily, and not to make them eternal, you know? So the materials used are to create the tension arc I was talking about, and that's what they focused on. And the fact they last a year or two years is not bad, considering that was not the primary focus.
Justin: Right, right.
Kate: Well, from the emails and the stories you guys have heard, what kind of health conditions are people really seeing the benefits of the Bellicon, using it?
John: Holy smokes.
Kate: Yeah, I want to know.
John: You have no idea. And you know what? The funny thing is at this point we're still a relatively small company. There are only a few of us who regularly do customer support and there are a lot of people with some really difficult issues that call in. It's actually a nice crowd here. We have a lot of fun, actually, at the office, but it's very sobering. I mean we do talk to some of these people quite a bit and we remember them, I mean months later, and there is a bit of worry because you're not always sure if these things are going to help. And we try and… We're really, really interested in making sure that people are satisfied and they're using it and that it does help. But you'd be amazed at the range of things that people call in with and some of them we have to say, "My gosh, I can't answer that. That's a very technical medical issue and I don't know." But we get a lot of people with weight issues. That's a big one. Or people who are sedentary and they just have not been exercising for a long time, and then we also get heavy-duty athletes. We have professional athletes. I'm not going to name names of people that… because… But we have a Bulls player who that's what he does.
Stan: That's close enough to a name drop, I think.
John: Well, that's someone who is famous as an athlete and who takes it very seriously. But hey, if we're name dropping or whatever—I don't even remember the guys name, which is terrible—but the guy who just won the middle weight… who is right now the world's middle weight boxing champion? Look him up on the web. He did all of his training on a Bellicon. I mean we were shocked. "You have been what? How did he even hear about us?" He's in England and his trainer said, "I felt like we needed to just start from the ground up, try something new, and this is what we decided to do because I knew it would get him in shape." They've not contacted us. We just see them pull the thing out on like the BBC and at interviews. I'm like, "Holy smokes!" And that's what he did. His primary training was on the Bellicon and he is right now the world's middleweight champion boxer.
Justin: Wow, that's amazing. So for someone coming in off the internet and they find this show—and this is a question that you get all the time—but what are the main benefits of the Bellicon or of rebounding? Why should people consider this as part of their exercise routine, do you think?
John: Okay. Great question and that is the question that really bugged me at first, as Philippe's friend, before I ever walked in here, because he kept listing the benefits. And my father was a doctor for 45 years, incredibly dedicated guy. I mean his eulogy, where they were just quoting what he would say about his commitment to his patients, which was absolutely true. The guy gave everything to that.
Justin: Wow.
John: So I grew up knowing a lot about that, but also in a very skeptical environment. Two of my siblings are university professors. We're all very skeptical. So when he would list these benefits I would just smirk, you know? I wouldn't actually argue. I'd be childish on him—smirk and roll my eyes and say, "Oh yeah" because it wasn't possible to have that many diverse benefits from something so simple and that seemed obvious to me. The more I have researched it, trying actually to refute a lot of this stuff—and some of it you can, some of the stuff I've heard—but I'm amazed that it actually holds true. What I've had to do is sort of reconfigure my view of how this works. The only way to explain all the things—the lymphatic flow, which is something that is one of the things that people are very interested in, the cardiovascular benefits, the musculature benefits, which are very real, people wanting to deal with osteoporosis, trying to increase flexibility—I mean it just goes on and on, and a lot of health issues. The only way I can explain it is I finally realized, "Oh, it would only have this list of benefits if this is actually replicating something we should be doing every day." And that starts to make sense.
And something Stan said earlier, where naturally we'd be going over grass and hills and that's true. I mean 5,000 years ago that's what we did all day long was chase the herd, you know? Or go scrounging around trying to find plants, you know? But we were always moving, we were always jumping, going, running—doing those sorts of things. And so we actually have physical systems that are built to do it and that are built assuming we're going to do it, like the lymphatic system, which it doesn't have a pump. It assumes we're going to be moving in the way that the Bellicon bounces because lymphatic fluid is so thick. It doesn't just flow and there's no muscle like a heart pumping it. You need musculature contraction and you need motion to get it through the system and the body just assumes you're getting it because we were up until very recently.
Justin: And don't we have something like three or four times the amount of lymphatic fluid than we do blood? Isn't that…?
John: Gosh, is that true?
Justin: It's something amazing like that, where it's just an incredible amount of lymphatic fluid more than we have blood and so when you said we don't have a pump for it, you can see how if that gets stagnant, that could… I mean that's why, I'm sure, doctors look for your lymph nodes in your armpits and your neck and if they say you're sick…
Kate: It usually pools those areas.
Justin: Yeah, it usually pools in those areas, protecting your heart and lungs and all that.
John: Well, yeah. Well, that's the lymphatic system trying… I mean that's why when, for instance, cancer spreads, it's the body trying to cleanse you of it and getting backed up, essentially. It goes to those… It's almost like rail stations, you know? Those are stations on the way to purging impurities and toxins through your blood and your system. And it's the body trying to do it. They look at those lymph nodes, which are like train stations, to see if there is—they can get a larger amount of it there—and when they see it they're like, "Okay, the body has got poisons it's trying to remove and it's not able to do it."
Stan: Right. And it's almost like when they sat down to design the human body, they said, "Okay, well how are we going to handle…?"
John: "They!" This is a group. Interesting. Stan's got the inside track here.
Stan: You know, the council.
John: Ooh, the council.
Stan: When they sat down to do that they said, "Okay, well they've got these toxins building up, but everybody's running around all day, every day, right? So that's a natural pump so we don't have to worry about…"
John: "What's next on the agenda?" they said at the council?
Kate: Can we get their number so we can have them on the show?
John: Stan? Oh, here it is. 555…
Stan: Of course they're in LA.
John: That's right. The council is in LA.
Justin: Oh, the council is in LA. Oh man.
Kate: I'm dying.
Justin: That's hilarious.
Kate: Oh, that makes sense though. That totally does. That's a good metaphor, actually.
John: It's a good metaphor and it's good fodder for teasing Stan for the next week. Hey, Stan! I'm going to get some coffee. What's the council say about it?
Kate: What do "they" say about this?
Justin: That's hilarious. Well, this is a great time for a break. When we get back, I want to talk about how people talk about rebounding as a cellular exercise, much more so than really anything else you could do because when you go to the gym that's more of a muscular exercise and you have aerobic and cardiovascular, but this is really something completely different. Although it does have muscular benefits and cardiovascular benefits, it is an incredible cellular exercise, so maybe we'll touch a little bit on that when we get back from the break. This is a fun show.
Kate: This is the best show. I love it.
Justin: Yeah, this is a great show.
Kate: You guys are great.
Justin: Okay, we'll be right back right after this break.
[ADVERTISEMENT]
Justin: Did you know that calcium is what eventually causes death to all mammals? Did you know that excess bad calcium can actually cause internal fibrosis, inflammation and can over time shrink your internal organs causing them not to work properly? Excess bad calcium has been related to heart disease, cancer, arthritis, heart attacks, strokes, digestive issues, cataracts and just about every known disease. Bestselling author, researcher and health motivator David Wolfe has put together an incredible program that Kate and I love and it will teach you exactly how to rid your body of this excess calcium so you can have the kind of body you had when you were a young kid. Imagine being flexible, having 20/20 vision, no joint pain, tons of energy and feeling like you can conquer the world. The Longevity Now program can help you do just that. It's really, really good. So David, this calcium issue really is a big deal, isn't it?
David: It is a known thing in the natural healing profession, even in the medical profession. Let's say somebody gets on birth control pills. They have a very poor reaction to it. Their immune system malfunctions as a result of the hormone change in their body. All of a sudden, boom! They've got like rheumatoid arthritis at 25 years old, an immunological problem going on with the joint. What is the connection between the hormones, immune system and calcification? And there is a very strong connection. It's been well noted in the literature since the beginning of time. Age related calcification, stress related conditions, for example arthritis, for example coronary plaque formation, for example kidney stones, gall stones, Alzheimer's, which in the old days was called "Brain Sand;" it's a calcification of the brain. Why do all these things have something in common, namely the formation of excess calcium in the body and what can we do about it? And that is, as you know, a big focus in my research.
Justin: Like you said in your program, it is what eventually takes down all mammals, isn't it?
David: It is, yeah, exactly. For example, let's say you had a tortoise. Tortoises can live 500 years, some of them. But what finally gets them? It's arthritis that finally gets a tortoise. That's the great undertaker of all the noble life forms. They eventually get calcified. I get into every nuance of that—what it means, what the new medicine of the future is going to look like, why calcification, how is it even happening, should we take calcium supplements when we're dealing with calcification? Which the answer is no! Do not take calcium supplements. They're going to accelerate the calcification. We did cover it from every angle so I think it's going to give people a really cool breath of fresh air as to where we're going with our longevity understanding. For example, arthritis does have something in common with cancer. They both are connected to an excess production of calcium in the tissues. It also has something to do with eczema and psoriasis, which when you scrape eczema and psoriasis off and you analyze it from a mineralogical perspective, it's excess calcium in the skin—lots of it, actually. It's like scales, right? It's calcium.
Justin: So it really relates to everything. Does it also cause fibrosis and the shrinking of internal organs and things?
David: Yeah, it can cause hardening of the organs. It can cause damage to the organs. And we know that from the kidney stones and gallstones and even with cataracts. Like what's a cataract in your eye? It's the formation of calcium in your eye. You start to see it sometimes in elderly people. They start having a fog in the eye, within the iris and then in the pupil—calcification—that's calcium again. This is not something I don't think we could have time to really break down right here, but I get into the understanding of "What is calcium?" Calcium is the end product of an alchemical lifting up from hydrogen all the way to solid matter mass, which is calcium that's used as an exoskeleton or skeleton or fibrous material by vertebrate organisms and even invertebrate organisms that can form the structural part of your body. But then when you pass from this planet, it's left over as a residue on the planet.
Justin: If you're dealing with any kind of chronic, long-term illness or if you just want to turn back the clock many, many years, you really need to look into this Longevity Now program. It comes with tons of DVDs, audio programs, recipe courses and a huge book with step-by-step daily protocols of exactly what to do to achieve massive results. To learn more about it, go to ExtremeHealthRadio.com/Longevity or you can check it out in our store as well.
[ADVERTISEMENT]
All free shows, all the time, on Extreme Health Radio, opening minds and transforming lives worldwide. Join our community today. Sign up to our email list and instantly get our free gift to you, along with loads of inspirational content and cutting edge tips to help change your life on www.ExtremeHealthRadio.com/Subscribe.
Justin: All right. We're having a great time here. One of our most fun interviews we've ever done.
Kate: It is.
Justin: Good stuff. The council has spoken.
Kate: The council says this has been the best interview as far as entertainment value.
Justin: Oh my gosh. This is good fun.
Kate: This is great.
Justin: If you guys are looking to get the rebounder, there may be—or there is, actually—a Black Friday special going on. I know Bellicon doesn't run too many specials—maybe once a year or less even—but they have a Black Friday deal going on, so if you want to check it out, you can go to ExtremeHealthRadio.com/Bellicon and that will just simply redirect you over to their website and you can check out the Black Friday thing and you can learn more about the Bellicon that way too. That would help support our show and that would be a really great thing if you want to learn more about the Bellicon. And before the break we were talking a little bit about rebounding being a cellular exercise. It's quite different, really, than anything. It seems so simple, doesn't it? Just jumping up and down. But there is just a lot going on at the cellular level when you're jumping up and down and it really does sort of…
John: Listen, you're bragging, you know? Just because it's easy for you to jump up and down… you know?
Justin: I should have thought twice.
John: I'm vertically challenged, you know? Going up and down is just very disorienting. I'm not actually. I'm just… I'm all of a sudden thinking, "Oh wait. Maybe there are vertically challenged people." I'm a horizontalist. I really don't do the vertical thing. But yeah, it is so simple. That's exactly right.
Justin: Yeah, and it really does exercise and sort of clean and massage every cell that we have, right? Because it's really different than any other form of exercise.
John: Well, yes… Uh, not entirely. I mean you're going to get similar things with some types of exercise. It's just that nothing is… I can't think of anything off-hand that is so directly related to those things as this. And once again, the only way to explain that is that this is the kind of motion we would be doing and naturally we would be doing a lot every day, so that we do have systems doing it. And it also does sound like another one of those outrageous claims—"Oh yeah, it's cleansing your cells." But it actually is one of those things. You need that sort of g-force pressure and actually, it's not just the pressure so much as the alternating pressure and relaxation to do it because the pressure will actually detox by itself. They need that tension to actually press toxins out of the cell. And then you need the relaxation for the flow to go. I mean it's just like the lymphatic system, it has valves. The lymphatic system has valves so it keeps things moving in one direction so it also needs the relaxation for the valves to close and prevent backflow and then the pressure again to continue to force it through. And the cells work similarly.
Justin: Is there a difference between jumping high off the mat versus just doing what a lot of people call a "health bounce," where your feet don't leave the mat?
John: Yeah, it's one's scarier than the other. I'm kidding. Actually, around here we all like doing the big bounces. "Look! Look at me!" You do regress a little bit on this, you know? "Look at me! Look at me!" Yeah, I mean you're going to get… Well, for one thing you're going to get a lot more g-forces on the way down. So you don't want to do that. And actually, this was an argument yesterday that happened in the boardroom here. We were working on some of the projects and Philippe, who is—I will say this only behind his back—a very honest, ethical man… I'm not going to say that in front of him because he's a friend. But it's true. And when we were talking about people really exerting themselves to a great degree on the Bellicon and people getting it to do these… because we do have professional athletes using it. He said, "That's fine but that's not what we're about." I'm like, "Why not?" and he was saying, "Because there is… " It's not purely an American ethic but the idea that push yourselves to your absolute limit is the way to go. And he said, "That's not true. That's not what we…" You do that and you could number one, hurt yourself, number two, you won't keep it up, and number three, it doesn't benefit you to do that.
And strangely, there was a study that came out of Duke University just recently that actually supported it. They did a big study. I don't know how much it cost. I kept looking for the price tag on it. But about what happens with a moderate amount of aerobic and strength training, what happens if you just do aerobic training, what happens if you do just strength training—what happens over time, how does weight change, how does your oxygen level change—and what they came up with was essentially what he's been saying all along, which was that he's right; moderate is better. You'll actually… You have more gains with it. And it's something his father, the pentatholic… pentatholoner… the pen… There's go to be a word for it! I just don't know it.
Kate: Pentatholist.
Justin: The council will guide you.
John: What did you say?
Justin: The council will guide you.
John: Everyone's talking about the council now! It's just another party I wasn't invited to. But his father has been promoting that forever and it's right. And you can actually kind of tell, you know? And so what you're doing, Justin, the 15 or 20 minutes, is actually brilliant because there is no real quick fix to anything lasting and that's what you want to do. The best possible thing you can do is integrate it into your sort of daily life. And what's nice about your Bellicon is that you can actually do it while… Like Philippe was saying, you should be able to do it and talk to people.
Justin: Right, right. Yeah, because the bounce is so soft it doesn't have that jarring, where it changes your voice and you're going up and down in such a jarring motion.
John: But you can actually… I mean believe me, you can jump on it to a degree where you can't talk just because of the amount of cardio exercise you're getting. But what he was saying is "Don't do that. Don't push yourself that far because although it may be satisfying to your ego, it's actually not helping your body."
Justin: Do you think there is a benefit to doing like 15 minutes all at once or doing it at sporadic times throughout the day?
John: Well, the studies that have come out have shown—and this is through the National Institute of Health and it's almost universal—ideally you want to get a half hour of exercise five days a week, that increases your oxygen and heart rate. That's what you want, ideally. Right now two thirds of Americans are overweight and half of that number are obese. We don't get it. We actually don't… We just don't do that. And that's what—once again—that's what we're built to do. So ideally, it's a half hour. It doesn't have to be. You will notice, Justin, if you keep doing 15 minutes five days a week, you will start noticing strange things happening, as I did when I started doing it. "Hmm, I'm walking differently. These stairs were easy." It just happens subtly and it happens in different ways. Stan?
Stan: Yeah, I feel the same way. And when you get off the Bellicon after rebounding, it's almost like you expect the floor to bounce you a little, you know? And everything else seems a little easier because you're not engaging all of your muscles in the same way when you're just walking. When you're walking or even climbing the stairs, you're using some muscles but not all. But on a rebounder, on the Bellicon, you're using all of your muscles to actually maintain your balance and to continue bouncing. Just to not fall off you're using muscles in your hips and your shoulders and your neck that you don't use on a regular basis.
Justin: Yeah, it's such a unique experience. And you know what is—I've been learning about this recently—is the lactic acid. Does rebounding…? It helps with lactic acid building up, doesn't it?
John: Yeah, and that's actually during the reliefing period because as Stan said, some major muscle groups like your legs and your lower back are going to be more engaged just because it tends to be more of a lower body exercise because your legs are doing most of the work with that, but strangely, all of your muscles are actually—because there is a g-force that's happening universally across your body—all your muscles are resisting it to some degree. And you add to that the prioceptors, I think is what they call them, all the balance mechanisms going on, where your body is unconsciously just keeping you upright and keeping you centered. I'm sorry—propreci… Oh…
Justin: Oh, proprioception.
John: Proprioception. Proprioception, right? Is that right?
Justin: Yeah.
John: Can you give me a word for pentatholonists too since you caught that one? Petatholonerists. Pentatholetes.
Kate: There you go.
John: Pentatholetes?
Stan: Pentatholete.
John: Dagnabbit. That is it. Now Stan's acting like he knew it all along. "Yeah John, pentatholete."
Justin: Of course.
Kate: The council just texted and they said that they agreed.
John: So now I even forget. So yeah, proprioception. So all those things are acting on your body. A lot of this happens actually unconsciously.
Justin: It's interesting. We just got off the phone with Dr. Patrick Vickers, doing the Gerson Therapy for cancer down in northern Baja California, and he talked a lot about lactic acid and how lactic acid buildup is directly correlated to the oxygen transfer, to the cells and if there's too much lactic acid, then the cells get too much sugar and this relates to cancer. And I think about lactic acid buildup too because I work out in the gym and it's really great to have something that cleanses the lactic acid out of your body so that you can recover during your off days so that you're strong again on your days that you go back to the gym.
John: Now you just got the Bellicon, so I'm just wondering if you've actually noticed that because I do know that that's… It will do that with lactic acid and it's actually great for people who are doing other forms of exercise as well, particularly like weightlifting or something where there would be more soreness. If they incorporate some of this it is will flush the lactic acid. They won't have that soreness the day after in the same way. I can't guarantee that it will be not there, but I do know that it will be lessened.
Justin: Yeah, it will be lessened to a significant degree. I heard of people doing the rebounder even so much so as they'll do it in between sets. So if they're doing bench-press or something or if they're doing heavy weight, while they're resting they'll jump up and down just so that they can get rid of the lactic acid because that's what…
Kate: From building up?
Justin: Yeah, causes us to… Weightlifters are only concerned with that in terms of being able to recover so they can go lift heavy weights again, but yeah, I've heard of people doing it.
John: They're fun people. That's what I look forward to too.
Justin: What's that?
John: I'm just looking forward to the next heavy thing I can lift. That's my slogan.
Justin: That's your goal.
John: Yeah. Let me give you a hand with that desk.
Stan: I work a lot with studios, like fitness studios from small to medium, and some of them do rebounding classes, where they have eight or ten doing those exercises that way. But I also have actually recently been working with studios who are purchasing Bellicons for exactly what we're talking about. They're really just really pumping iron types of gyms and have said, "I know what the benefits are" and in between sets I have actually had this conversation with a gentleman in the Boston area who has three locations and he was looking to get them and he said, "I just really want my guys and girls to do this in between sets, in between really intense sets." And he mentioned the lactic acid buildup, trying to lessen that, and just the other benefits—getting the VO2 going, getting your cells energized and lymphatic flow. He was like, "It's a low impact, easy way to supplement what they're already doing." And he said, "I just found out about this and I've been doing research and I think this is going to change the way that my clients workout and the way that they stay in shape."
Justin: That's interesting. And so… Oh, go ahead Kate.
Kate: No, go ahead.
Justin: I was just wanting to ask before we close out—I know we're kind of rounding up the show here—but a lot of people are going to want to know how many calories does it burn? Is there…?
John: That's actually… It's a funny issue. I hope you can tell, aside from my jabs at Stan, which believe me, he deserves and more… Aside from that, and still the owner being a friend of mine, I have no reason not to be completely honest with you. I don't work on commission or anything and I actually would like not to be in Philippe's or Stan's presence. So leaving here would not be a… There's no downside. So I'm being as honest as I can. The things with that is, once again, there aren't that many studies about actually rebounding or in particular, rebounding on a mini-trampoline.
There are quotes—I have found in different places—a study by a doctor… This would have been about ten years ago and I've actually tracked down some of the information about it, but I'm not… Like I'm not going to put anything out on the website or anything like that that I can't confirm personally. So I actually have not had a chance to read this study, but he apparently did a study with mini-trampolines comparing it to running, etc., and it showed—this is off-hand—it showed about a 10 or 15% more calorie burning than running, for instance. The only really intensive study that was done with jumping would be once again, that NASA study and it's pretty clear there because what they're looking at is they were looking at heart rate and oxygen consumption. So together, that gives you a very good picture of how many calories are being burned and it was definitely… Not only was it more than running, which was surprising, but the people doing it—and this is something you will now have first-hand knowledge of—said, "It doesn't feel like I'm working as hard as I was when I was running." And yet the studies would show—they were monitoring these guys—they were actually… Their hearts were beating more strongly. They were using more oxygen. They were actually exercising more. And they would continue longer jumping because they enjoyed it.
Justin: Interesting. Golly.
John: Even though it was burning more calories.
Kate: We had one quick last question in the chat room wondering, "In your opinion, is there a better time of the day to rebound? Is morning better than evening or vice versa, or depending around meals or is there an ideal time to get the most out of rebounding?"
Stan: I think in my personal experience, I rather rebound in the morning. I feel like because of what's happening at every level, I feel like it's energizing me. It's waking me up. That's aside from everything else. But scientifically speaking, there hasn't been a study that I've seen that indicates what time of day is optimal. I can just say that when I do it in the morning, I feel refreshed. I'm a runner. I like to run. But as I go on, the more I run, the more my knees ache, the more my ankles are not great anymore. So with rebounding, that doesn't happen, so in the morning in particular, I don't like running. I hate running in the morning because I feel worn out by the time I even get to work. I feel tired. I feel like I'm not energized. But with the rebounding, I can do it for 20 minutes or 30 minutes. It wakes me up. It gets my systems going. And I feel fantastic. So I always recommend… I talk to customers every day and I get the same question pretty frequently—"When is a good time to do it?" I say split it up, but try—if you can—try to get some in in the morning and you'll be amazed at the way you feel.
John: I actually have done a study myself on this and the best time is during Seinfeld episodes. So you want to check your TV schedule and then Seinfeld episode and then set up your rebounder. It's the key to success.
Kate: Time flies when you're having fun with Jerry.
Justin: That's right.
Kate: Hey, one last question. I'm just curious. It just popped into my head. Do you guys get a little bit more…? I don't know if you'd call it resistance… or a little more skepticism from male buyers versus female? Because I don't know if you guys get a lot of guys going, "Oh, I don't know what a little trampoline is going to do for me. I'm a weight guy. I'm a…" I mean are they a little too proud sometimes until they know the facts supporting this?
John: No. Strangely, we get… I think our customer base is definitely larger women than men, but we actually—because we do, Stan and I both, have talked to a lot of customers—no. I mean we get… What comes to mind is guys getting all geeky about it. Where women kind of want to know more about the effects, guys will start calling us back saying, "You know, I did a study about if I bounce three times, then I looked at the structure…" It's like they'll actually get into the weirdness like, "I found if I put it at an angle or I just did it like this, like a teacup, then I find…" You know?
Stan: I think what I find also is I talk to mostly women—I'd say 60/40%–but the men that I speak with, for some reason it seems to me that when I speak with customers who are men, a lot of times it's people who have been rebounding for a long time. It's not somebody normally who says, "I've never heard of this. I just found out. It sounds great." It's always like, "I've been rebounding for 30 years. I just found out about your product. It sounds amazing." That seems to be what I find a lot, actually.
Justin: Okay. So this is a really great machine for people of all ages, people that are older…
Kate: And all genders.
Justin: All genders—all two of them.
Kate: All two.
Justin: All two genders. But it's great because you guys also offer a balance bar for people in case they're worried about balance, right? They can have the little bar that comes over and they can hold onto that while they're jumping, right?
John: That's good if you really do have balance issues or strength issues. We get a good number of people… We run the gamut, so we have people who are rehabilitating and we have people who are professional athletes, so this gamut. But you can also… If your worry is "Will I be able to balance without popping off onto my head?" what you'll find is that it's a very natural action and you adapt to it very quickly. But if balance isn't a perpetual issue with you, you can just pull two chair backs alongside at first, just to give yourself a little sense of security, or put it into a narrow hallway so you have the walls right there. And then when you realize, "Oh, this is fine," then you can put it wherever you like.
Justin: I see. Okay. And as far as the Fitbit goes—I know you guys offer that along with the Bellicon—does that actually count how many times you do jumps?
Stan: It does. Yeah, roughly about… If you're rebounding for a minute, it's going to be about 100 bounces. And actually, it's funny you mention that. We really love the Fitbit here, almost too much. We're actually doing a December challenge.
John: Okay, this is a big mistake. You should not have brought that up.
Stan: It's the three Kunhardts versus two of the Americans—another guy who works in the office building too.
John: That's what fitness is all about—competition. Okay, go on.
Stan: It's not about our health. It's about winning.
John: Right. Good. Sure.
Stan: But it's two of us versus three of them. We think we can outstep them and outbounce them and they're pretty confident and we are as well.
John: So Stan has Fitbits dangling from every part of his body right now and I don't think it's fair to add up all the different Fitbits into one number, I think.
Justin: Wow. That sounds good. That actually sounds like a really cool thing though, to have the Fitbit so you can count your bounces, you know? People are interested in that.
John: And they're actually pretty amazing. I mean I think it's the… No, it's not the only other manufacturer that we offer on our website. We actually don't make any money off that. I don't know if I'm supposed to say that. But we do it just because [inaudible 1:07:42.1].
Stan: It's a motivator.
John: Yeah, it is. And it's great to be able to see, "Oh gosh, I can't believe I did this much." It's pretty amazing. It also knows how many staircases you've… I don't know how it does that. Like it'll say, "Oh, you've walked three flights today." I'm like, "How did it know that?" It's kind of creepy.
Kate: That is kind of creepy.
John: I think it's connected to the NSA somehow.
Justin: Yes. Snowden is on the other end of that thing.
John: That's right. "He's stepping again." "Whoa! He's bouncing!"
Justin: Oh man.
Kate: This has been fun.
Justin: So I want to tell people also with the price of the Bellicon, you guys do offer payment plans through two different methods, right? I want just to let people know about those two methods of payment plans because when people see the price, obviously they're a little taken aback, but these payment programs are a really, really good thing.
Stan: Yeah. Generally for that, what we recommend is folks check out… Literally the main method to do this is to go through PayPal and use a service called BillMeLater. It's really great. It offers a lot of flexibility. It allows you to pay in full within six months and they don't add on any charges or interest and it's totally supported and handles by PayPal. So anyone who is interested in doing that, what I recommend is go to their site. If you already have a PayPal account, great. If you don't, sign up for one. And then you can try to apply for the BillMeLater service and they'll approve you and then you can go on and make your purchase and use PayPal as your method. So that's the first step. If you're interested in doing that, get on BillMeLater first and then go ahead and especially during the Black Friday sale, go through ExtremeHealthRadio.com, go to the Bellicon section and then place your order.
Justin: I see. And then you also offer a three-part payment program if people want to still complete the transaction on your website. Is that right?
Stan: Yeah. You'd want to give us a call for details about that.
Justin: Okay. Okay. So the Black Friday deal is running… Let's see. Today's Wednesday, so the Black Friday deal happens starting at what time on Friday?
Stan: Midnight, Friday morning. So we process everything in the order it's received, so if you want to get one as soon as possible, I'd get on there early and of course go through Extreme Health Radio, get on our website and order. And it runs through Sunday night at midnight, so you've got 72 hours to look it over, look at the options, look at the colors, which believe it or not is a stumbling point for a lot of people. I get some customers who call and say, "I want the 44-inch. I want the screw-in legs. I need the ultra-bungees." And I'm like, "Oh, okay. Well, what colors would you like?" And they're like, "Oh man… I'll have to think about that. Oh…"
Kate: Yeah, I realized that was really hard. And then you throw that at us.
Justin: So what's the difference—really quickly—between the Bellicon color edition and the premium on your website?
Stan: The main difference would be the look. The Bellicon classic edition or color edition is going to be a steel frame that's painted black with a powder-based coating. With the Bellicon premium, it is going to be a stainless steel, so it looks pretty sleek and looks pretty professional and it's pretty scratch-proof; it's hard to really make any kind of nick on that thing. I mean you could have it for 20 years and it probably looks brand new as long as you take care of it. And also a little bit of an extended warranty, so you get a ten-year warranty on the premium frames and a five-year warranty. That being said, I mean they're steel. It's really hard to break these things, even if you're trying to. And John has and he has been unsuccessful.
John: Now he's referring to my weight, right? Yeah, it's funny because I'm actually… because you're probably getting… I am a bit of nut-job. Now Stan, there are design differences—slight. I agree—slight—but there are a little bit of design differences and I'm sitting here thinking, "Yeah, yeah, he's not mentioning it. That's okay" because actually, I've never heard of either frame failing, so they're really… That's another thing you'll notice if you get one, just the quality of… and they are a very simple design, visually very simple. But the quality is really there.
Justin: And so would people ever…? So they would have to possibly replace the bungees every couple years and then would they ever have to replace the mat? Have you guys ever seen that?
Stan: Not really. I mean it's probably…
John: It happens. It's happened.
Stan: It happens on occasion.
John: Rarely.
Stan: But I would say the vast, vast majority, that mat will last you a lifetime as long as you're taking care of it and not leaving it outside or not leaving it in the elements. If you use it indoors, it should last you a lifetime.
John: Actually, let me point out though there have been, on occasion, some that start to like… You can see like something has happened, like who knows, it fell out of a window. Who knows, because these things are built like tanks. But I've never seen one that we've replaced out of warranty. I mean if anything happens, there is a five-year warranty on them. We just send you a new one.
Justin: Oh, okay.
John: And so, you know, that's that.
Justin: Wow. Well, this is good stuff. Thank you guys for being on. This has been by far the most fun and interesting interview we've ever done and we love it.
John: Oh, we've had a blast. It is such a break not having to be stuck in a room with Stan and Philippe and these other obsessive-compulsive geeks.
Justin: It makes all the difference, doesn't it?
John: In cold Chicago, talking to you lovely California people. Don't send me back! Don't do it!
Kate: We'll ask the council and we'll get back to you.
Justin: Yeah, we'll get back to you.
John: Thank you. Good night.
Justin: Well, thank you guys so much for being on and for talking about the Bellicon and we really, really appreciate your time today.
John: Oh, it was fun.
Stan: Yeah Justin, thank you for having us.
John: Yeah, thanks so much.
Justin: Okay, thanks guys. We'll talk soon.
John: Great, take care.
Justin: Okay, bye.
Kate: Bye-bye.
Justin: Wow, that was a fun show, wasn't it?
Kate: They are so cool.
Justin: Oh my gosh. Yeah.
Kate: They should have their own comedy hour.
Justin: Oh my gosh. I know, right?
Kate: Those guys are great.
Justin: I won't get over that council business. That was hilarious.
Kate: Oh, that was so funny.
Justin: Oh, now "they're" creating us.
Kate: Whoever it was, they sat around and created us when they were talking about what to give us—arms, legs.
Justin: Oh, it's "they" now?
Kate: It's "they." That was funny.
Justin: Oh man. They were hilarious.
Kate: It started off funny, before we went live too. They were just… They are just a bundle of fun those guys.
Justin: Yeah. Yeah.
Kate: That was perfect, just the right amount of joking and silly. In all reality that was such good information. The whole package… that was a great show.
Justin: Right, right.
Kate: I enjoyed it thoroughly.
Justin: Yeah, and it's one of those things where we promote certain items and certain things and we realize there is a cost to these things, you know? They are expensive. I mean this thing, I think we have here, was $670 or something.
Kate: Yeah, I think it was.
Justin: But what we did is the same thing as what Stan and John talked about at the end of the show is we just did it through PayPal. We did it through the BillMeLater and we are going to pay it off in six months and it's really, really, I think, a great way they have that set up. And it sounds like they are just a small office, you know? And they all know each other. There aren't hundreds of employees there. And they just sound like they have a good time, don't they?
Kate: Gosh. That would be a great place to work, wouldn't it?
Justin: It would.
Kate: I mean I was listening to them going, "I want to hang out with you guys in your office." If you're going to be in an office situation, I'd rather be bouncing around, laughing with them too. I mean they get work done but they really seem like they have a lot of fun. I love that family type atmosphere.
Justin: I know.
Kate: I really value that in business.
Justin: Yeah, it's really great. Yeah, and we realize that there is a cost to these things and kind of one of the things that I brought up during the show, after the second break, was just the idea that something like this could cost $700, but we get so used to the idea that something like a blender can cost that much or a sauna can cost that much, but when you really look into what this thing is and what it does for you. It's similar to the Vitamix. It's similar to the sauna in terms of all the benefits it has for our health. These things do cost money and when you pay for something, you get what you pay for, you know? And believe me, we've gone through… How many rebounders have we gone through? The cheapies?
Kate: Two or three.
Justin: And they're just… It's not even close.
Kate: Yeah. I still can't get over it. I mean I was kind of… I mean I said it and it was silly, but it's true. I mean I really feel like I was jumping on like a hard surface, like a pile of bricks compared to the Bellicon. Stella's question being answered as far as "Is it better to rebound on springs or not to rebound at all?" It obviously is good to get your lymph system any way you can, as long as you're not overdoing it or hurting yourself on springs that are hard. But this is the Porsche of rebounders, in my opinion.
Justin: Yeah, it's so good. And you know, it's just nice knowing it's there because to be able to flush out your lymphatic system, I mean you could do it through maybe perhaps jump rope, but then you're putting all that strain, 100% of that weight, of that g-force on every joint in your body and over time, that's not going to be good.
Kate: Right, right.
Justin: But if you're looking to build bone density, if you're looking to cleanse your lymphatic system, if you have any kind of disease, this thing is just incredible. I mean it wouldn't be a good way to get over a cold or a flu or a chronic disease if you didn't have one of these things.
Kate: Absolutely.
Justin: You know? And a lot of people like them for their ability to build bone density too and that's something that happens when you jump up and down. The acceleration, the deceleration and then gravity, all three of those things work together to put this strain on every muscle in our body and it allows for our muscles to be pulled and stretched off the bone and that causes the bone to build in strength. It's just incredible, what it is. If you guys are interested in this and want to purchase it through us, we'll get a little commission and that will help support our show, but we just really think that you guys are going to love this thing. If you go to ExtremeHealthRadio.com/Bellicon and that will just redirect you and then you can make a purchase there. Use the BillMeLater. Go to BillMeLater.com, sign up for an account, and then go to ExtremeHealthRadio.com/Bellicon and then make your purchase and you can pay it off in six months.
Kate: Yeah, because we would have had to save up a little bit longer, so having the option to have it now and already the effects we're having from it. Stella brought up a good point in the chat room that when I had this small lump in my lymph node under my left arm, Chris Kehler did some energy work but he said also how important it was to use the rebounder, and so I've been doing that and thankfully, we've actually had the Bellicon since he recommended that and the thing is… I can hardly locate it right now anymore, so clearly between the energy medicine and my time on the Bellicon and laying on the BioMat… I mean there are all these things. But it has definitely aided in the shrinkage of that little blockage, I should say, or virus settling in my lymph system.
Justin: And it's cool too because on a purely fitness level, it does increase your cardiovascular, it does increase your aerobic abilities and your lung capacity and it does tighten and tone your legs and your butt and your back and every muscle in your body and so it does really firm you up, which is cool too. But we don't even really do it for that. We do it for the detoxification and for the cleansing and for the high you feel.
Kate: But hey, if I get a six-pack without thinking about it, I'll be stoked.
Justin: I know, right? Because when you jump on there, you're feeling your stomach, don't you?
Kate: You really do feel your core, right? I was shocked. My core is not my strongest point in my body.
Justin: You've done it a few times in the morning, huh?
Kate: Yeah, the morning is my favorite time to do it, I have to say. It does… It wakes you up. It gets you going. It makes me really happy. You feel like you're floating when you get off of it.
Justin: Yeah, it's like some kind of endorphin rush too.
Kate: It totally is. And I do it on an empty stomach because even if I have a little bit of something and jump on that, I tend to get side cramps, you know? So yeah, I try to space it between meals and drinking water and tea and all that liquid.
Justin: Yeah. I try to do it throughout the day. I'll do it all at once. I'll do my 15 minutes in the morning and then as the day goes on, I'll just jump on and off it for a minute here, a minute there. But I want to get that Fitbit. I think that's pretty cool.
Kate: The Fitbit sounds like a great addition to what we're already doing.
Justin: And this is something that I am concerned about with the Fitbit though.
Kate: What?
Justin: I'm concerned about the wireless activity going on with that because it is transmitting and receiving wireless data, I believe. So I'd like to check the EMF fields coming off the Fitbit. You wouldn't want to put that next to your…
Kate: Right next to your pulse.
Justin: Your glands or something.
Kate: It's interesting. Good point.
Justin: Yeah, people will do rebounding with oxygen who have cancer. Now we can't say that rebounding cures cancer because nothing cures cancer. Only God can cure cancer. But people that have cancer, what they'll do is they'll buy some oxygen tanks and they'll breathe in that ozone, I think, or oxygen—I forget what it is—but they'll breathe in that during the time that they're rebounding and it's supposed to be incredibly powerful for cancer and everything else.
Kate: I have heard that. Talk about getting oxygenated in every cell of your body, if you're doing that at the same time.
Justin: Yeah, some people like to use weights because if you have like a ten pound weight or a five pound weight, that's going to be increased by three times.
Kate: Why is that?
Justin: Because there's three times the amount of g-force that happens, from what I understand. I may be wrong on this, but as far as I understand and the research that I've done, you have three times the amount of g-force—maybe John could help me on this—that gets applied to your every cell in your body, so it's three times the amount of body weight. So if you're 100 pounds, that would be 300 pounds of pressure on your cells and on your joints. Well, not really on your joints because the bounce prevents that, but amount of pressure on those systems of the body. And so if you're 100 pounds, that would be 300 pounds of g-force applied to the body. And so when you do a weight… Some people might do jumping jacks or something with a five-pound weight. Well, all of a sudden that's 15 pounds of weight.
Kate: Right.
Justin: And you couldn't do jumping jacks with two 15-pound weights on each side, but you could if you were rebounding.
Kate: Exactly. It's kind of like when you're in the pool swimming you can do things you'd never dream of on the land.
Justin: Yeah, exactly. Yeah, it's a pretty fascinating thing. There is really a lot to it. It just seems so simple, like I told him, just jumping up and down. But there's really a lot going on at the cellular level that we just don't even understand yet, I think.
Kate: There is a question in the chat room—one last one for you—"If you're holding five-pound weights, are you going to get bulky when you jump on the rebounder?" Are you going to bulk up with the weight?
Justin: No. No, because a 15-pound weight wouldn't… It's not enough weight to develop any kind of bulk.
Kate: You'd have to hardcore lift?
Justin: Yeah, you would have to lift so much weight that you couldn't even lift more than five repetitions, typically, if you're worried about getting bulky.
Kate: Okay.
Justin: But if you're just lifting a 15 pound weight, that's not going to do… That's just going to get you toned and firm and stuff like that.
Kate: Nice.
Justin: Good, good stuff. So yeah, if you're interested in this, check out ExtremeHealthRadio.com/Bellicon. If you have any questions, you can email me at justin@ExtremeHealthRadio.com.
Kate: Or me, Kate, at kate@ExtremeHealthRadio.com.
Justin: And if you have anything that you want to say about this show, you can always go to…
Kate: You can ask the council.
Justin: Ask the council.
Kate: I'm just kidding.
Justin: The tribal council.
Kate: Right, right.
Justin: At ExtremeHealthRadio.com/186 and you can make your comments or add your questions to that show page at the very bottom of this page. So hopefully you guys enjoyed this show and if there's anything we can ever do for you, just let us know. And if you get the Bellicon through us, no matter when you buy it—you could be listening to this three or four years in the future—if you get it through us, I'd love to hear your experience with it. Let me know. Send us an email or tell us how much you like it.
Kate: I'm sure John and Stan would appreciate that too because it sounds like they really connect with their customers and want to know people's journeys with it and outcomes because I'm sure they've… Like they said, they take on everything. They want to catch up with people and figure out how they're doing. So yeah, feel free to send us all emails and let us know because I'm interested as well.
Justin: Yeah. Good stuff. All right, guys. Thank you so much for listening and…
Kate: Happiest Thanksgiving, everyone, and hope you enjoy your families and your health and everything we've been given tomorrow and always.
Justin: That's right. Always, always. All right, guys. Thanks so much for listening and we'll catch you guys on the next episode.
[ADVERTISEMENT]
Thank you for listening to this episode. It's time to go for now, but our mission does not end with this show. Justin and Kate will be back with another interview, packed full of ideas, discoveries and unique ways to regain your health. Head on over to ExtremeHealthRadio.com/Subscribe and instantly download our free gift to you that contains cutting edge strategies to start making healthy lifestyle changes today.
[CLOSING COMMENTS]
No material on this blog is intended to suggest that you should not seek professional medical care. Always work with qualified medical professionals, even as you educate yourself in the field of life through nutrition and alternative medicine. I'm not a doctor, nor am I offering readers or listeners medical advice of any kind. None of the information offered here should be interpreted as a diagnosis of any disease, nor an attempt to treat or prevent any disease or condition. While information in this blog and during this podcast is discussed in the context of numerous conditions, it can be dangerous to take action based on any of the information on this podcast or in this blog or to start any health program without first consulting a health professional. The content found here is for informational purposes only and is in no way intended as medical advice, as a substitute for medical counseling or as a treatment or cure for any disease or health condition and nor should it be construed as such. Always work with a qualified health practitioner or professional before making any changes to your diet, prescription drug use, lifestyle or exercise activities. The information is provided as-is and the reader or listener assumes all risks from the use, non-use or misuse of this information.
Just a guy who's curious about how the world works, how to live long healthy & disease free. I'm also fascinated by ancient civilizations, spirituality, uncovering mysteries and everything in between!
Latest posts by Justin Stellman (see all)