Would You Consider A Donation To Help Keep Our
Shows Free For Those Who Need It & Can't Afford It?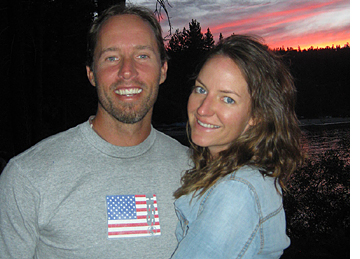 The other day my wife and I were at a restaurant and we tipped our waiter almost 25%. He was such a good guy and to be honest he deserved it. He deserved it not just because he was working so hard and was a good guy, but because he made our experience at that restaurant one of the best we've had in a long time. I loved tipping him that much!
I remember when I used to deliver pizzas and it would make my night if somebody gave me a big tip.
Have you had experiences like that? I hope so!
As you can probably tell I've put hours and hours of work into this site. I plan on this website being my life's work.
It was never my intention to start this site as a way to "make lots of money" like some people do. You can tell those types of sites can't you? My intention in starting the site is to share what I've been blessed enough to learn over the years and interview people who can help you improve your lives in some way.
If you prefer watch the video below to support us on Patreon. You can now even donate less than $1 dollar per episode!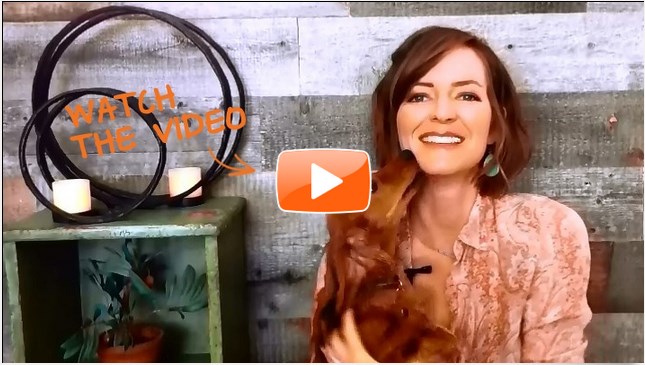 All of the content is provided free of charge. In today's economy I just didn't feel right about charging a monthly fee. The last thing people need is one more monthly bill. Plus the people that need this content are often strapped for money to begin with! 🙁
If I were to calculate my hourly wage so far, I've probably made a few cents an hour in my attempt to build Extreme Health Radio up to what it needs to be. Sometimes it can be hard but I know this is what I am supposed to be doing.
What motivates me
I can't stand all the people I see dying for a lack of knowledge.
Seeing people heal from terminal diseases and reclaim their lives naturally
I know I'm on the right path when I see these two things going on. I'm laser focused on helping people restore their health naturally. I would love if this website were able to support my wife Kate and I and our future babies. But we're not quite there yet…
I'm a big believer in rewarding people for their work on their own terms. When the band Radio Head released their album on their website for free or people could pay what they wanted for it, I thought that was such a great idea.
I loved that!
Instead of charging for admission, I'd rather leave a tip jar on the way out.
You see, everything must be paid for. There's nothing free. It's all an exchange of energy. We reap what we sow. It's the universal law designed by God.
What I like about this model is that it allows the giver to not only give according to his needs but also give according to the value he's gained. If you feel like my website has given lots of value and you have more resources than somebody else, feel free to donate according to that.
If you have received little value or don't have much, you can donate a small amount according to your situation.
To charge for this information would be a crime because some people just don't have an extra $10 dollars a month. Right? And they're the ones who need this information the most.
This website NEEDS to be free for those that have to have it.
People are dying needlessly at the hands of medical doctors and they need this cutting edge information!
If you decide to donate, your donation will help to cover the costs of running the website and all of its details. We've got server hosting, audio file hosting, software editing programs and equipment costs that can be challenging to keep up with.
If you donate, please send me an email if you'd like. I'd love to hear from you. I love to connect with all the listeners. It makes me feel good that I'm helping real people improve their lives in some way.
Donating to via Paypal is:
Super fast – just takes a minute
100% secure
Easy because you don't even need a Paypal account
How donating will help us:
It'll help keep the shows free for others who don't have much money and need this information
It'll help pay for items like our phone bills, computer costs, software upgrades, hosting costs, equipment costs
Donating will allow us to provide more shows & better quality going into the future
Thank you for supporting us!
Every donation counts. No matter how small! 🙂
| | | |
| --- | --- | --- |
| Send A One Time Gift! | | Send A Monthly Gift! |
| | | |
We now accept Bitcoin so if you'd like to donate to our work with this new technology simply scan the QR code below or our Bitcoin address is: 3K2W1iLHSA2dZYx8zvbm5vWHw4Fz7hXpGz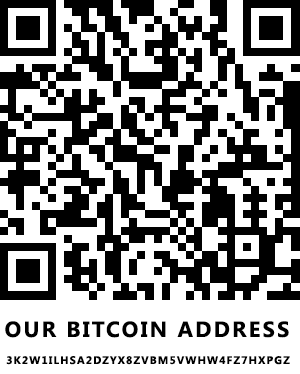 If you'd still like to donate but are more comfortable sending a physical donation to our address, feel free to send a love gift below:

Also, if you decide to make a donation, please email me and let me know I'd love to personally thank you for your support.

Here Are Some Of Our Recent Guests…
All Shows Are 100% Free!
New Shows Are Added Weekly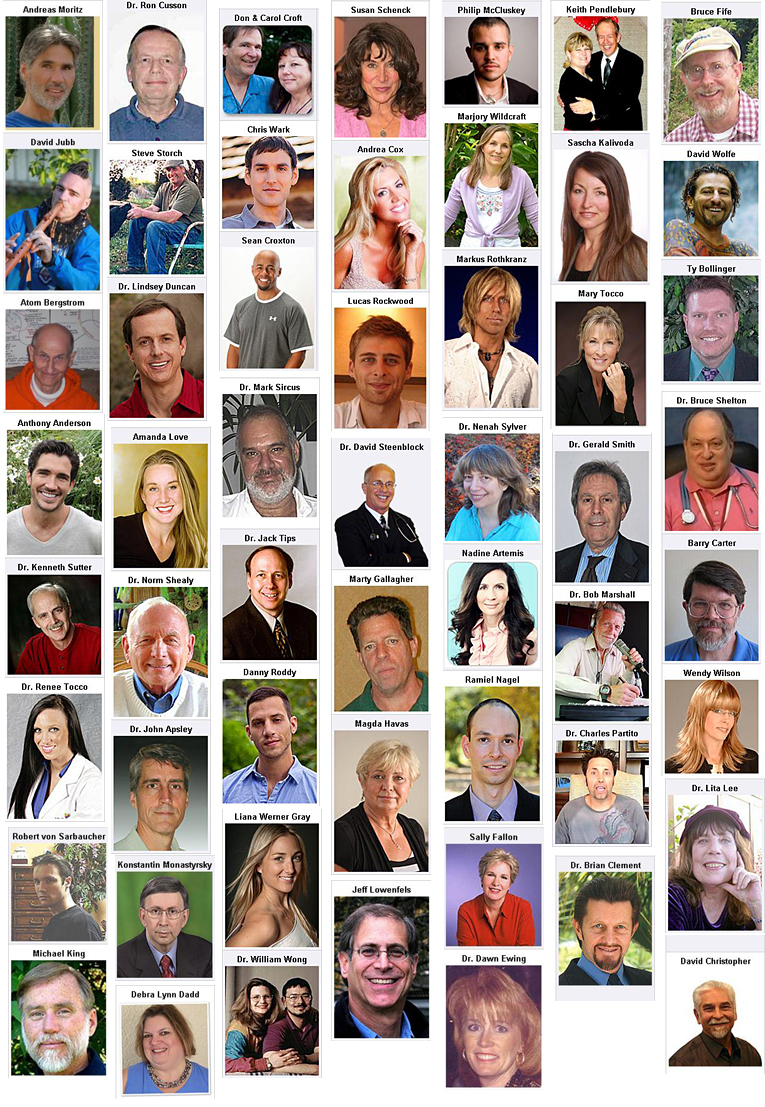 Check Out Some Testimonials From Our Listeners!
Your podcast is extremely encouraging, informational, and motivating. one of the best ones I've found! quickly becoming my favorite thing to listen to during the day. thanks for doing what you do!

Ashleigh O'Connor

–

Hi please to interview Dr Natasha Campbell McBride about gaps diet in auto immune diseases MS chronic fatigue syndrome she is amazing doctor.And i love David Wolfe interviews!!

Thank you so much from France

–

Thanks for all you do! Heard about you from the one and only Jerf…Sean Croxton…love you all for all the positive changes you are making in so many lives just for the good of it…peace!

Mary Grover Hagan

–

Hi Justin,

Thanks so much for responding. You might be new but you've got the people and the health smarts to put on a good show for us "discerning" listeners.

I found you through the natural news radio page and just listen off a desktop computer.

The amazing thing about progressive radio is that you can listen to a show on one topic and be introduced to concepts that you wouldn't pick up otherwise. What I really like about your show is that you also have a variety of topics and guests coming from different vantage points.

Please continue to keep it fresh!

Take care,
Pat

–

Justin,

Thank you for doing what you're doing. What the findings unveil is criminal and an outrage. But, unfortunately, not surprising.

Human greed. The medical 'industry' is flourishing while the human population continues to develop an ever increasing dependence on its claims and promises.

My guess is that the FDA is one of the largest criminal organizations out there.

XO

Trish

–

I am from Australia and just discovered your radio show. It's FANTASTIC!!! Brilliant interviews thank you! Keep it up

I LOVE your radio program. Awesome!!!

Krystal de Moiser

–

Thanks Justin!

You've given me so many new avenues to research, i am so grateful for that! Its tough to stay positive sometimes, you've really helped alot. 🙂

Looking forward to spending the weekend looking into all this.

Your really making a difference with your site and radio show.

I'll make sure to let you know if anythings helps!! Have a nice weekend 🙂

Natasha

–

Love your radio show…thank you from Norway:)

Grethe Jahren

–

Hello Extreme Health Radio! I'm a big fan of Markus Rothkranz, his knowledge has helped me tons! Loved listening to your interview with him! Because of the interview, I'm now connected to you too! Looking forward to learning more! God Bless you!

RaKelle Lane

–

Hey Justin,

Pleasure to hear back from you. No doubt you are a busy man so I do appreciate your reply. I have been listening to a lot of health and "truth" related info for years and doing all the research like you. This is my passion! I thought I had heard it all but I still find new learnings in your show which is really exciting.

I hope i can introduce lots of new listeners to the program because seriously, it is one of the best out there! Looking forward to future episodes, including another fellow Aussie: Jessica the Wellness Warrior

Cheers

Krystal

–

"Justin, Thanks a lot, man! It was a great interview. You are an inspiration and you are really helping spread the word about natural health. Keep up the good work! Your pal, Ty Bollinger."

–

Justin,

Thank you very much again for inviting me to participate in your program, and for being such a great interviewer. I felt relaxed and unconstrained, and that's a rare feeling when you do these things without seeing a person face to face.

Konstantin Monastyrsky

–

Love your show Justin! I subscribed to your podcasts and have now listened to just about every one. Keep up the great work with all of the great guests! I really enjoyed the Sally Fallon interview, as I am a huge supporter of traditional eating and nourishing foods.

Rebecca McCarty

–

Hey Justin,

Just wanted to say I enjoyed a couple of your recent shows, esp. Brian Clement and Amanda Love, while working an overnight shift here in F'burg, VA. Great selection of guests and you seem to ask all the right questions. Health radio is at the center of it all!! Keep it up,

Pat

–

Justin,

I recently have become a listener and fan of your radio show. My friend's mother has been dealing with hepatitis A for years, it has gotten so bad that she now needs a liver transplant. Can you please send me any useful links or resources I can give to her to help her mother with this horrible disease. She is about to go through another round of radiation therapy and I really feel like this will hurt her further instead of help her. Thank you for all your work and any help you can give me.

Sally

–

Justin,

I can't tell you how much I've learned listening to your show. So many new ideas that I can apply to my family's and client's health. All of your conversation about rebounding has gotten me on the kid's trampoline everyday, too. Fermenting is next!

Happy New Year!

Kathryn Nelson