Sit down and relax and let the chemicals and toxins pour out of your body as you relieve stress, soothe your muscles, and cleanse your skin (helping it feel softer and more beautiful). Take advantage of this today…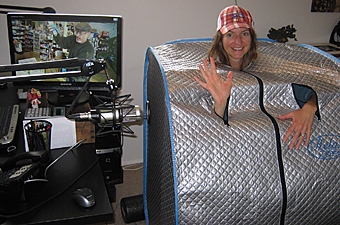 Sweating has been used by cultures all over the world for thousands of years. Sweating is one of the most effective ways to get rid of mercury, toxins, heavy metals and chemicals of all kinds.

Wouldn't you like to be able to sweat and burn calories without having to go on a run for an hour or lift heavy weights at the gym? Sweating without producing lactic acids is one of the most effective ways for discharging heavy metals from your body.

Unfortunately in our culture we do everything we can to prevent sweating. We live and work in air conditioned environments, we wear deodorants to prevent the body from sweating.

Sweating using the FAR Infrared technology actually causes fat cells to oscillate and heat up to the point where it pulls the toxins from the fat cells and brings them up to the upper layer of the skin.

It's a beautiful way to cleanse and detoxify the body if you want to prevent colds and flus and even life threatening diseases. If you are already dealing with some of these health challenges there's no better way to help flush the body from these unwanted toxins that have built up over a lifetime.
There is no doubt that living in today's modern world we're exposed to hundreds of toxins per day like…
Paint fumes
Mercury fillings
Coal fire plants
Perfumes and colognes
Soaps
Indoor mold spores
Off gassing of carpets
Genetically modified organisms in our food
Pesticides & herbicides found in non organic food
Off gassing of xeno estrogens found in plastics
Car exhaust
2nd hand smoke
Dry cleaned clothing
Laundry detergents
Mattresses
And the list goes on…
Listen to our commercial for this sauna!
There's really no way to not exposing yourself to all of these toxins and chemicals in our modern world. You would have to live in a bubble. Nobody can live like that.
The problem is that these toxins build up over time and store themselves mostly in our fat cells and cause all kinds of issues with our health as we age. Reducing your exposure to toxins is key but it's impossible to live in a completely sterile environment.
Moving forward it's going to be more and more imperative that we start using creative ways of flushing these toxins out of the body. And sweating is by far one of THE most effective ways of eliminating fat soluble toxins from our bodies.
The build up of these environmental chemicals and poisons have been linked to all known diseases. Cutting edge medical practitioners who are in the know, understand this connection. These are well respected people like Sherry Rogers M.D., Dr. Doris Rapp, Dr. Hal Huggins, Dr. Nenah Sylver and Dr. Hulda Clark just to name a few.
It's absolutely critical to remove these poisons from your body if you want to live a long, healthy and disease free life!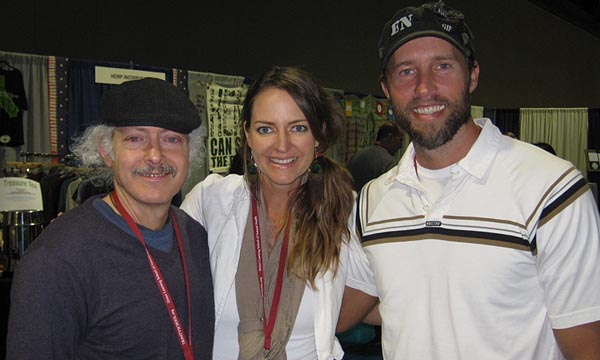 Listen to our shows with Phil Wilson.




Here's a quote from Dr. Sherry Rogers that is very poignant.
"A sauna used to be thought of as a luxury. Studies now confirm that diet and environmental chemicals cause 95% of cancers. Furthermore, as the first generation of man exposed to such an unprecedented plethora of daily chemicals, we have learned that stored or undetoxified chemicals can mimic any disease. ' Incurable' chronic diseases that were thought to have no known cause often disappear once toxic chemicals are gone. Since the far infrared sauna is the safest, most efficacious and economical way of depurating stored toxins, this makes it a household necessity."

Sherry Rogers, M.D., Northeast Center for Environmental Medicine – internationally known expert in environmental medicine and author of; Detoxify or Die, and Tired or Toxic?
Please email Justin for extra shipping cost to Canada, Alaska, Hawaii and the rest of the world.
Please note a phone number is now required in order for us to process your order and make sure we can deliver your sauna properly. 🙂
Health Benefits of Using A Relax Far Infrared Sauna
So far I've only painted one side of the picture. And that is the removal of toxins from the body. That alone is reason enough to purchase one of these Far Infrared Saunas.
The great thing is that not only does it flush out all of these unwanted poisons from your body but it also has many health benefits too. Some of these include…
A slowing the aging process
Weight loss
Cleansing the skin
Improving sleep
Preventing illness
Energizing the body
The sauna being the #1 tool for detoxification should you be overcoming any disease
Improving blood circulation
Promoting cellular renewal
Increasing metabolism
Inducing profuse sweating
Burning calories without lactic acid
The sauna being incredibly relaxing
If you're interested you can click here to checkout Far Infrared Medical Facts & Research Data.
| | |
| --- | --- |
| | |
| This is how your sauna will arrive! | Perfect for reading a book during your session! |
| | |
| Maggie wanted to get in on the action! 🙂 | Hey dogs need to sweat out toxins too! |
Why I Recommend This Particular Sauna
There are many reasons why I like this particular sauna but some of the reasons include the price, durability and effectiveness of this particular sauna.
It's portable & sets up in 2 – 5 minutes
Super easy to clean when you're done.
Produces even energy in the sauna
Low EMF radiation
Revolutionary ceramic semiconductor Technology – only one in the world !
It's thousands of dollars less expensive than other models
The Far Infrared technology penetrates deep into the bones of the body
Your head remains outside of the heated area
It only takes 15 minutes per day
It requires zero pre-heating
Has a 1 year warranty
You arms can come out so you can easily read a book while sweating



As you can see the benefits of the Relax Far Infrared sauna are too many to list. I love Phil Wilson and what he's doing and enjoy supporting his work. We here at Extreme Health Radio stand behind this sauna 100% and think you will absolutely love what it is able to do for your health.
I'm a big proponent of adding easy and simple health disciplines into your daily routine that are enjoyable. Sitting down or laying down in this sauna will do incredible things for your health. Imagine all the diseases and sicknesses you can prevent by becoming healthier each day using this product.
Think about it, if you were to use this sauna every day for 15 minutes for the next 30 years. You will have spent 2,737 hours or roughly 114 days sweating and probably hundreds of pounds of sweat filled toxins from your body.
You will literally be a completely different person in 30 years if you were to sit down and sweat for 15 minutes per day.
As David Wolfe says…
"If you want what everybody else has, just keep doing what everybody else is doing. But if you want something different, you have to do something different every single day."
Consider purchasing one of these saunas today and get into the habit of sweating out all of these toxins so you can be healthier, happier and live a long disease free life.
I think you'll really love this particular Relax Far Infrared Sauna created by Phil Wilson.
If you're interested in some more benefits of this sauna checkout this PDF with TONS more information that I think you'll enjoy.
Purchasing this Relax Far Infrared Sauna via Paypal is:
Super fast – just takes a minute
100% secure
Easy because you don't even need a Paypal account! 🙂
Please email Justin for extra shipping cost to Canada, Alaska, Hawaii and the rest of the world.
Please note a phone number is now required in order for us to process your order and make sure we can deliver your sauna properly! 🙂

Here Are Some Video Testimonials…
Check Out Some More Written Testimonials!
Chemical Sensitivity & Muscle Problems being resolved.

The Joy of having your head outside the sauna. "Very Relaxing Soft" heat felt. Jan. 20, 2010

Dear Phil, My husband and I are so pleased with the Relax Sauna. We have never sweated so effortlessly before. We have a very nice wooden FIR sauna, but we would have to get it so hot before we would start sweating — and, my head would always get too hot. We both love having our heads outside the sauna (although you can put a towel over your head while in the sauna). We also like the fact that we can turn on one or both heaters at a time. Sometimes I just want to sit in the sauna for an hour on one heater and soak up the FIR rays.

Then, I'll put both heaters on to finish up the last 10 minutes. Other times I like to start out with both heaters on, get hot, and then turn it down to one heater to finish up. Also, it is great being able to partially open the zippers to control the heat inside the sauna. Sometimes I feel like reading, so being able to put my arms out is great. It is amazing how light and portable this unit is.

If we ever go on a trip, we're taking our Relax Sauna with us! The heaters put out a very relaxing "soft" heat. We feel so relaxed and warm inside our bodies afterwards. My muscles feel so much better after a session in the sauna. I have had chemical sensitivities and muscle problems for years, and your sauna is really doing good things for me. And I have to tell you, you have been so helpful. It has been a real pleasure doing business with you. I am telling my friends they need to contact you and get your sauna.

L & K – California

–

Oxygen Saturation Level – no headaches, etc. – Nov, 2010

My name is C. I purchased a relax sauna from you about 3 weeks ago. Prior to using the sauna, I used to suffer from constant hick-ups, hours of yawning, fatigue, and headaches. I used to have to go in frequently to my doctor to measure my oxygen saturation levels and do oxygen therapy throughout the week. Three days before I started using the sauna, I had just gotten my latest test – only 67% oxygen saturation.

I started to use it 15 minutes daily. I just went to see my doctor (3 weeks since my last visit-longest ever) and my levels of oxygen saturation read at 100%. I haven't had any headaches, fatigue, yawning, or hick-ups. I feel amazing. I would really like to get this booklet to read. Thank you for your time.

C.G.

–

Many other saunas cannot compare to the Relax Sauna – May, 2010

The Relax Sauna is the sauna I have been looking for. I have been in it several times. I have a group of friends that are interested in the relaxed portable sauna. One friend bought one on ebay. It is nothing compared to this one.

D.R. / USA

–

Likes not having the Head inside the Sauna – Nov. 2010

I have used the Relax Sauna for 6 years. As you learn about health you learn how unhealthy it is to heat the head. This is productive and safe and you are not re-breathing the toxins your body just released. I leave it set up all the time so it can be used everyday.

W.H. / US

–

The Relax Sauna is awesome. Extremely comfortable. – July, 2010

The Relax Far Infrared Sauna that I purchased at the show is awesome. I have been looking for the best sauna for awhile now. It is the "real deal" and as far as I know this unit is the only one with medical device technology in the states. I especially love the flexibilty of the sauna. The most important feature is that this particular sauna has a patented semi-conductor chip (which is the differentiating factor) which allows the absorbable FIR energy – the good 4-14 microns at temps up to 140-170 degrees – good for the body and with no harmful near and medium infrared rays. Other far infrared devices do not have this semi-conductor chip and hence do not generate far infrared light at high temps.

The amazing thing is that even though one sits in high temperatures, it is extremely comfortable. It is uniquely compatible with our energy and easily absorbed by the human body. You can actually feel its healing properties while sitting in the sauna. I have learned so much since using this sauna. I plan on purchasing another unit soon for a second location I am opening.

M.A. / Colorado

–

I love the Relax Sauna – Losing Weight Already! – April 23, 2011

In 7 days, I lost 4 pounds. I am sleeping better. I feel I am detoxing, as I am kind of tired, in a good way. The Pain around by liver that I have had for a while, is almost gone. I use the Relax Sauna 15 minutes every morning, and 20 minutes before I go to bed. I really Love the Relax Sauna. I think I have 2 friends who want them now.

D.S. / Texas

–

Cleared up 99% of Psoriasis in only 6 weeks (80% in 3 weeks) – June 3, 2011

Hi Phil,

About six weeks ago I purchased the Relax far infrared sauna and began using it almost every day. I only wish I had photographed my elbows and arms covered in psoriasis because now they are almost 100% healed! I'm stunned because I have tried so many paths and nothing knocked it out.

I've also come to enjoy the ritual of the sauna. After my 20 minutes zipped up whatever stresses I feel in me dissolve and I am calm. I follow with a shower beginning with lukewarm water and finishing with a cold blast that makes my skin feels brand new.

I am spreading the word because I think that so many people might find that a Relax sauna is a far healthier alternative to masking symptoms with meds as I once did. I lead a very healthy lifestyle but the sauna is just what I needed to take me to the next level.

The best purchase I've ever made!

ps I chose the black tent version because of it's durable looks.

Thank you!

E.S. Connecticut
Please email Justin for extra shipping cost to Canada, Alaska, Hawaii and the rest of the world.
Please note a phone number is now required in order for us to process your order and make sure we can deliver your sauna properly! 🙂
If you have any questions about cancellations, refunds or returns, please see our return policy. Thank you!