Listen to the Episode Below
Never Miss An Episode!
Sign Up To Our Free Weekly Newsletter. Get Motivated & Inspired To Change Your Life!
Podcast: Play in new window | Download (55.2MB)




Amanda Love stopped by to talk about healing digestive issues like leaky gut, irritable bowel syndrome, crohn's disease, colitis and more using traditional nourishing foods used by cultures around the world for thousands of years. She talks about how to make healing bone broths, fermented foods (sauerkraut, kefir, kombucha) and why a grain based diet is damaging to our gut.

She says that white foods, white flour, white rice, pasta, pizza, breads, cakes, crackers all contain indigestible proteins, gluten and are responsible for most of the disease we're seeing in our culture.

After you listen, comment below and tell us what you think!

We discuss the following and so much more:

Why grains are killing us
The relationship between bacteria and our immune system
Autoimmune diseases and how to heal them
Her path from a raw food vegan to eating animal foods
And much more!

Amanda Love explains why the grains you're eating are killing you slowly with each bite… – Click to tweet this!

–

Get Notified:
[ois skin="Show Page2″]

–

Please Subscribe:

–

Other Shows:
See our live shows | All Shows With This Guest

–

Show Date:
10/31/2012

–

Show Guest:
Amanda Love

–

Guest Info:
Amanda Love is an ardent student of "The Nourishing Traditions" way of eating and preparing food. Through one-on-one nutrition consultations, workshops, classes, retreats & in-home consultations. Amanda also has a line of organic herbal tea infusions can be found on the shelves at Whole Foods.

–

Topic:
Digestive issues

–

Guest Website(s):
http://www.thebarefootcook.com

(Guest Social Links Below. Please Follow Them!)

–

Guest Product(s):

Click Below To Checkout The Products While Listening! 🙂

–

Items Mentioned:
Dr. Stuart Nunally
Healing With Whole Foods: Asian Traditions and Modern Nutrition (3rd Edition)
Heartwood Institute
Gut and Psychology Syndrome: Natural Treatment for Autism, Dyspraxia, A.D.D., Dyslexia, A.D.H.D., Depression, Schizophrenia
Gaps Diet
Put Your Heart in Your Mouth
Amanda's resources page
Cultures for health
Who owns organic
Chemical free cookware
Caldwell's starter culture

–

Connect:
Discuss This Episode With Others

–

Duration/Size:
[00:57:31] / 55.23 MB

–

Rate:
Rate This Guest!

–

Rate This Show:
[ratings]

–

Download:
Right Click To Download

–

Donate:
(Opens in a new window – Every bit helps us to keep delivering even better shows that help you heal & thrive!)

–

Support & Share 🙂
Copy and paste the following HTML code into any web page. Or you can grab a badge!

–

Video Version:
Full Youtube Interview (Opens in a new window) Youtube Time

–

Follow Us!:
Please consider ReTweeting the following update to share this episode…


Amanda Love explains why the grains you're eating are killing you slowly with each bite…extremehealthradio.com/29

— Extreme Health Radio (@ehrshow) November 1, 2012

–

Watch a very helpful video [video_lightbox_youtube video_id=kNTs_YgKivw width=640 height=480 anchor=tutorial] for this page.
–
Subscribe to iTunes or Leave a Review
Thank you so much for your support, and if you have yet to leave a rating or review, please leave me an honest one on iTunes by clicking here. It will help the show and its ranking in iTunes immensely! I appreciate it!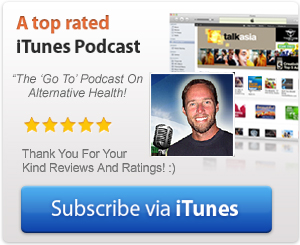 –
Podcast Transcript:
Coming soon. Thanks for your patience!
Just a guy who's curious about how the world works, how to live long healthy & disease free. I'm also fascinated by ancient civilizations, spirituality, uncovering mysteries and everything in between!
Latest posts by Justin Stellman (see all)