Listen to the Episode Below (01:47:03)
Never Miss An Episode!
Sign Up To Our Free Weekly Newsletter. Get Motivated & Inspired To Change Your Life!
Podcast: Play in new window | Download (Duration: 1:47:03 — 38.4MB)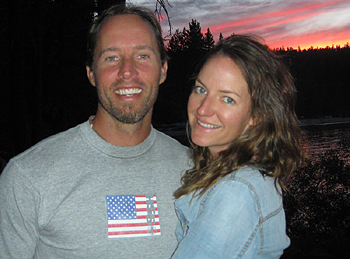 Hopefully we took enough of your listener questions during this Free For All Friday show. Having the chat room on and open makes the shows so much more fun and entertaining let me tell you!
Our good friend Nar called in during today's show to talk about all the amazing benefits he's experiencing using the BioMat. He does aromatherapy and sacred touch with clients so having a BioMat to use on them has really been helping his practice.
We've become good friends with Nar for quite some time now through the show. He's a great guy and he's quite active on the forum and we like supporting his work.
We also discussed a couple articles about the dangers of sitting for long periods of time. You can find the link to that article in the show notes. Because sitting is so dangerous I've decided to get a standing desk. It's actually a desk that can convert from standing to sitting which makes it very convenient when you get tired of doing one over the other.
We also talked about the concept of earthing (see links below) where you connect to the earth with bare skin. The supposed health benefits are quite astounding. I have not verified them yet with equipment but I've experienced them from personal use.
As much as I can I walk on the grass or sand with bare feet in order to get the free electrons from the earth directly into my feet. This helps to recalibrate your body (similar to re-tune a guitar or resetting a clock).
Then we talked about the cancer "industry" where there's a concerted effort (in my humble opinion) to suppress natural cures and alternative treatments for cancer. If you get to the top of that food chain, it appears to be a pretty dark and dirty place. I for one don't want anything to do with that.
We also took some great listener questions and discussed our previous weeks guests. Generally we always have a good time on our Free For All Friday shows. Let us know if you enjoy (or use) the show notes section of these pages. It takes us a significant amount of time to put them together so we'd like to know if you benefit from them.
Please share our show with your friends by clicking on the LIKE and SHARE buttons on this page. Kate and I would greatly appreciate it!!! 🙂
Show Notes For This Episode:
Stay Notified of New Shows:
[hcshort id="16″]
Commercials During This Episode:
Inspirational Quote:
"If you want happiness for an hour, take a nap. If you want happiness for a day, go fishing. If you want happiness for a year, inherit a fortune. If you want happiness for a lifetime, help somebody." ~ Chinese Proverb
Find Extreme Health Radio On:
Please Subscribe:
Subscribe To Our Radio Show For Updates!
Other Shows:
Listen to other shows in this category.
Show Date:
Friday 4/18/2014
Show Guest:
Free For All Friday
Show Topic:
Iodine, earthing, cleansing, detoxification, clean air, cancer tips
Please Support Us If You Are Able:


(Opens in a new window – Every bit helps us to keep delivering even better shows that help you heal & thrive!)
Support & Share 🙂
Copy and paste the following HTML code into any web page. Or you can grab a badge!

Video Version:
Full Youtube Interview (Opens in a new window) Youtube Time
Share This Show Socially!:
Listen to our latest #FFAF show where we talk about your health concerns & take listener questions! Listen here! http://t.co/o50bTFhYMy

— Extreme Health Radio (@ehrshow) April 27, 2014
Radio Show Transcript:
Bear with us. We're working on it! 🙂
Just a guy who's curious about how the world works, how to live long healthy & disease free. I'm also fascinated by ancient civilizations, spirituality, uncovering mysteries and everything in between!
Latest posts by Justin Stellman (see all)